Oshiomhole Warns Bauchi Gov To Respect State Assembly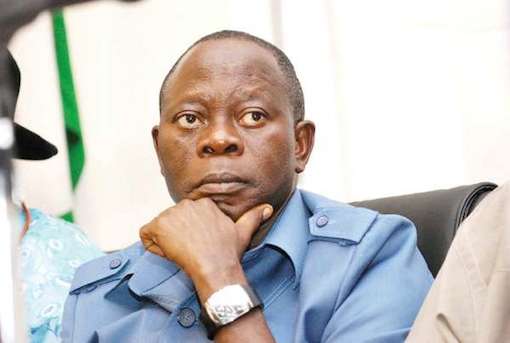 The National Chairman of the ruling All Progressives Congress (APC), Adams Oshiomhole, has warned Governor Bala Mohammed of Bauchi State to respect the State House of Assembly.
Naija News reports that Oshiomhole was reacting to the recent election of the Speaker by 11 members of the state assembly out of the elected 31.
Following the election, the immediate past governor of the state Muhammad Abubakar led the aggrieved members of the state Assembly to the APC National Secretariat in Abuja on Friday.
Speaking during the visit, Oshiomhole warned that Governor Bala Mohammed is inviting trouble to himself.
"There is no way the PDP can produce the speaker, the deputy speaker and other principal officers. If the governor insists, then he is inviting trouble for himself. He should have said he is vacating the governorship office until the determination of his case," he said.
"So if we have not misused federal might or federal instrument or institution to prevent Governor Bala Mohammed from being inaugurated, it is a shame that he would rather sit and use federal institution to undermine the rights and privileges of the APC members elected duly by the people of Bauchi State certified by INEC to be inaugurated."
Edo State
Oshiomhole, a former Governor of Edo State, also lamented that same scenario also occurred in Edo State.
"Yours was 6 am, Edo was 9.30 pm, all these are unholy hours. Those are nocturnal hours.
"The working hours for parliament are provided by the rules of the parliament.
"It is not up to anyone to change those rules only properly constituted parliament can change the rules as they are," he added.
Source: Naija News