Watch What Motorcyclist Did To VIO Officers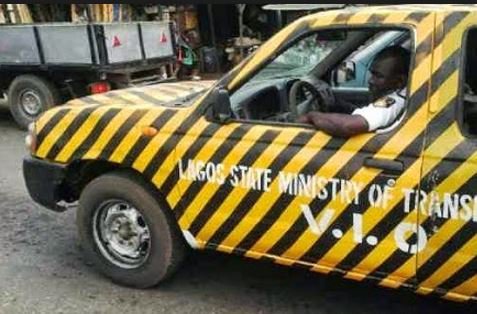 Video footage that had since been making the trend across social media platforms reveals how a motorcyclist was in a deep plea with officers of Vehicle Inspection Officer (VIO).
Naija News understands that the motorcyclist was in a deep argument with the officers of the VIO in Lagos.
This Online News Platform understands the motorcyclist was in an argument with the officers after they impounded his motorcycle for allegedly flouting traffic rules.
Although it was unclear what transpired between both parties, in a deliberate attempt to evade arrest, the motorcyclist quickly rushed under the vehicle of the VIO and threatened the officers to run their car over him.
Watch the video below:
Source: Naija News