Live Update Of Kano Supplementary Election Results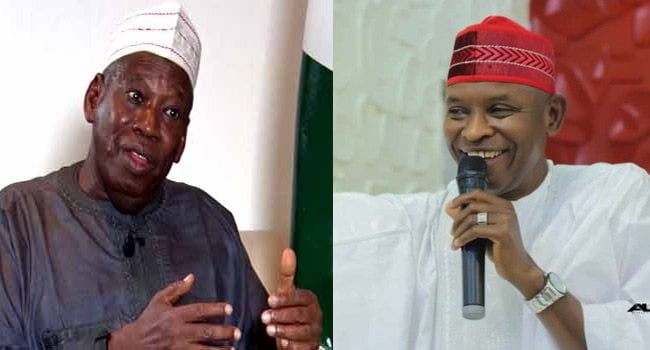 Results of the ongoing Kano state governorship and State House of Assembly Supplementary elections have started coming in from different polling units in the northern Nigerian state.
Naija News reports that the Independent National Electoral Commission (INEC), Nigeria's electoral umpire, commenced the governorship and House of Assembly supplementary elections at exactly 8 am on Saturday, March 23, amidst tight security.
The governorship election is taking place in twenty-nine (29) Local Government Areas (LGAs) in the state.
While the Governor of the state, Abdullahi Ganduje is seeking reelection on the platform of the All Progressives Congress (APC), Nigeria's ruling party, Abba Yusuf of the Peoples Democratic Party (PDP), Nigeria's main opposition party, is hoping to unseat him.
Below are the results… (PLEASE REFRESH ALWAYS)…
10:06 pm: KANO LGA: Dawakin Kudu
APC: 248
PDP: 62
KANO LGA: Gezawa
APC: 167
PDP: 27
KANO LGA: Madobi
APC: 908
PDP: 164
KANO: PU Filin Dirimi 036. Gobirawa Ward, Dala LGA
PDP – 191
APC – 174
KANO: PU Shinkafi, Kosawa Ward Kura LGA
APC: 201
PDP: 114
KANO: PU 33, Goburawa Ward Dala LGA
PDP – 139
APC – 69
KANO: Polling Unit 021, Magajin Gari Ward, Karaye LGA
APC – 536
PDP – 4
KANO: Calbo ward, Kibiya LGA
APC – 984
PDP – 05.
Please note that these results are yet to be confirmed by the Independent National Electoral Commission, INEC, the only body recognised by law to declare election result.