Godswill Akpabio Finally Speaks On His Defeat, Reveals Next Line Of Action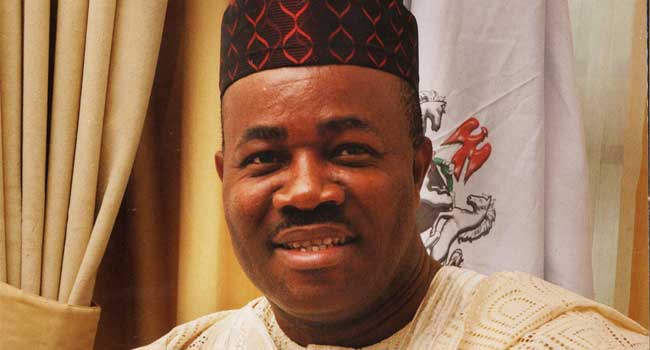 Godswill Akpabio, former Senate minority leader, who lost his senatorial re-election bid on Saturday has said he did not lose the election despite the declaration by the Independent National ElectoralCommission (INEC).
INEC had declared Chris Ekpeyong as the winner after he polled 118,215 votes ahead of Akpabio who secured 83,158 votes in the Akwa Ibom north-west senatorial district election.
However, while speaking with newsmen after the certificate of return was handed over to President Muhammadu Buhari and Vice-President Yemi Osinbajo at the International Conference Centre (ICC) in Abuja, yesterday, Akpabio described the outcome of the senatorial election as a temporary setback.
"I won, I won, it is a temporary setback, that is why there are processes," he said.
"If for instance, you feel you were cheated or there was wrong collation, you resort to the court. For me I did not fail, I can't fail. I believe strongly that there must have been some wrong collation somewhere, so those things will be corrected.
"We have processes in the election; it is from one stage now, we have registration, you have to vote, you have to collate and if there are mistakes anywhere, you go to court and get back your mandate.
"My mandate is solid and waiting for me. You know that I cannot fail election, I cannot fail. Do you expect me to fail? Won't you love me to be your senator? I can't fail."
Naija News recalls Akpabio had resigned his position as the Senate minority leader and joined the APC with a large number of supporters from the PDP.
The senator is widely respected as one of the most influential politicians in Akwa Ibom and in the south-south region.