INEC Boss, Mahmoud Yakubu Speaks On The Death Of Ad-hoc Staff In Rivers State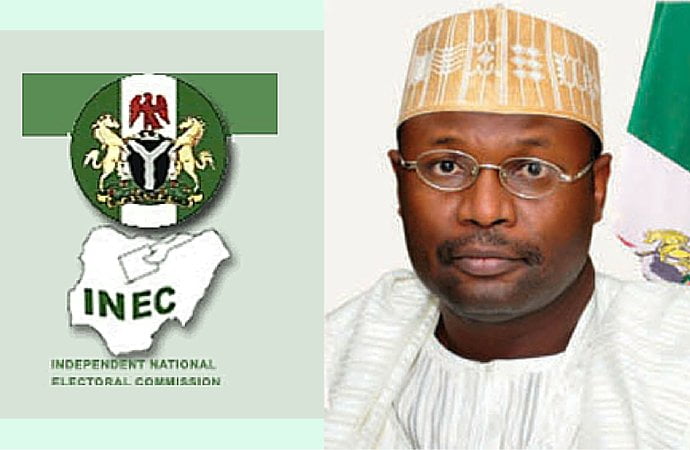 The chairman of the Independent National Electoral Commission (INEC) Mahmoud Yakubu has revealed that one of the ad hoc staff of the commission was killed at a polling station in Rivers state on Saturday.
Naija News understands that he disclosed this while addressing reporters at the International Conference Centre (ICC), Abuja, on Sunday.
Yakubu identified the deceased as Amakiri Ibisaki but did not say if she is a member of the National Youth Service Corps (NYSC).
He said she was hit by a stray bullet. Most of the ad hoc staff are NYSC members.
Ongoing-Chairman,@inecnigeria ,Mahmoud Yakubu addressed Nigerians on the national elections : #NigeriaDecides2019⁠ ⁠elections https://t.co/fOaD2XzyNB

— Sahel Standard (@SahelStandard) February 24, 2019
We have unfortunately recorded the first fatality in Rivers State. An ad hoc staff, Mrs Ibiseki Amakri, was hit by a bullet while returning from election duty in Degema. May her soul rest in peace," he said.
"We have a general responsibility for the staff we engage for the election."
The election was marred by widespread violence.
Yakubu also said collation officer for the presidential election for Ekiti state is on his way to Abuja with results.
"We expect the state collation officers for the presidential election to start arriving the national collation centre later today and early morning tomorrow. Ekiti has already concluded the process. The state collation officer as we speak is on his way," he said.
"They have also concluded the senatorial and house of representatives and have since made declaration of the winners."
He said INEC's situation room would be opened to observers until the declaration of the president-elect.
"We promised Nigerians and the international community observers that our situation room will be opened to all. Yesterday, a number of groups visited the situation room," he said.
"This will continue along with the time allotted to various group until the end of collation and declaration of the presidential election results."