Jussie Smollett Returns To The Filming Of Empire 2 Hours After Leaving Prison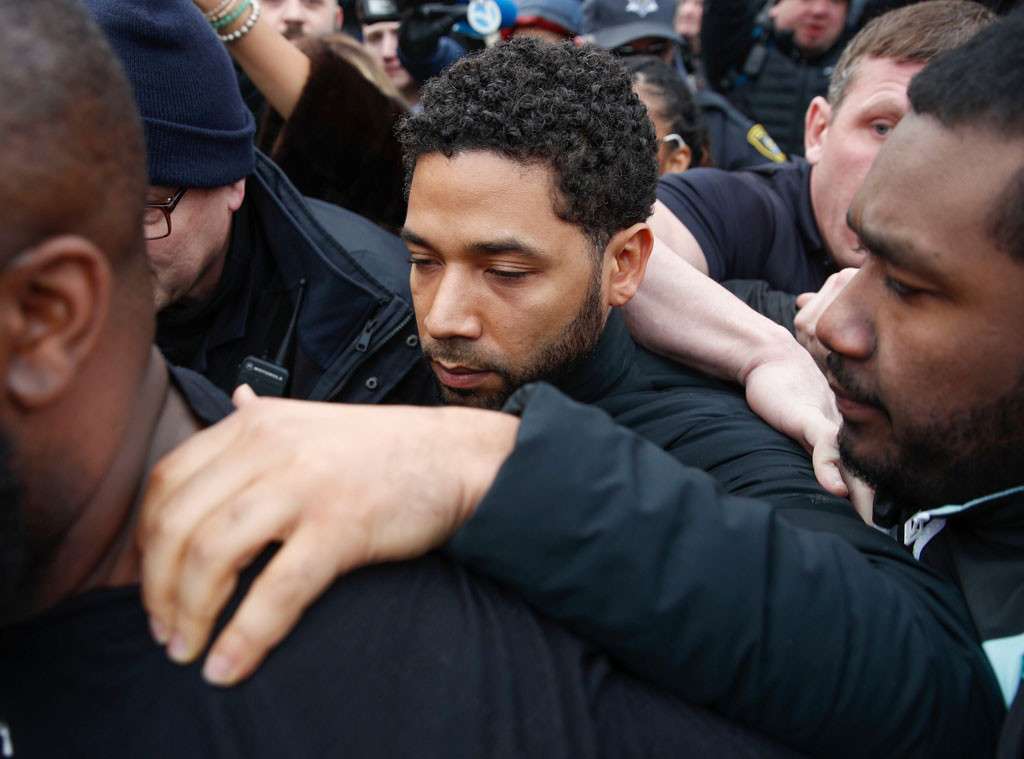 A source confirms that Jussie Smollett returned to the filming of Empire after being released from prison.
Chicago police chief Anthony Guglielmi announced Thursday morning, February 21, that the Empire star had surrendered. Smollett's arrest came a few hours after he was charged with misbehavior and filing a false complaint. In his report to the police, the 36-year-old actor claimed that he was attacked in Chicago by two men who had instigated racist and homophobic insults against him on the night of 28-29 January.
Smollet seemed "visibly frustrated" when he was held in this Chicago court on Thursday morning to learn about the terms of his bail, in the presence of family members. During this hearing, a judge decided to fix Smollet's bail at $ 100,000 and ordered him to surrender his passport.
After the hearing, Smollett, surrounded by security guards, was assaulted by the photographers who were waiting for him outside the courthouse.
During a press conference held on Thursday morning, Chicago Police Chief Eddie Johnson said, "I would like the families of the victims of armed violence to have so much attention because they are the ones who really deserve all the attention you have for this particular incident. "
He added, "To begin with, Smollett tried to make him talk by sending out a fake letter of racial, homophobic and political threats." When that did not work out, Smollett paid $ 3,500 to stage this assault and dragging Chicago's reputation into the mud in the process, why? "This little merry-go-round was orchestrated by Smollett because he was not happy with his salary, so he invented the story of aggression."
"This announcement today shows that Empire actor Jussie Smollett has used the pain and anger of racism to promote his career," said Johnson. "Why would a person, especially an African-American, use a slipknot … to talk about him in the press?"
The investigation changed direction when the two brothers' lawyer, the first suspects, said the two men were victims in the case. They were then interrogated by the police.
Commissioner Edward Wodnicki said during the press conference on Thursday morning that the two brothers were interrogated for two days before being released and that the investigators no longer considered them suspects. He added that the men had testified before a grand jury before Smollett was charged on Wednesday.