Just In: Police Arrest Nigerian Activist, Deji Adeyanju In Abuja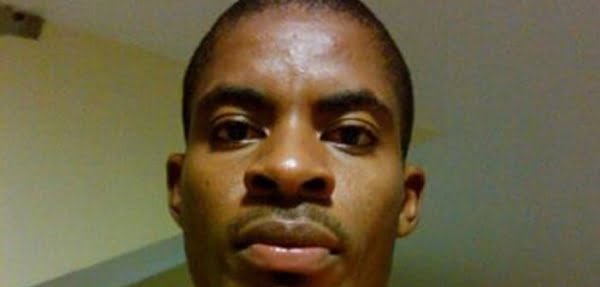 Nigerians Demand Immediate Release Of Deji Adeyanju
Nigerians have not stopped talking as Deji Adeyanju, the Convener of Concerned Nigerians, was today arrested by the officers of Nigeria Police while leading a protest tagged 'Police Are Not Politicians, Save Our Democracy' in Abuja.
The protest was to demand the non-involvement of the Police in the forthcoming 2019 general election.
Adeyanju was arrested alongside two others at about 10:55am by armed policemen stationed in front of the Force Headquarters in Abuja.
He was with some of the protesters at the premises of the building and while they were arranging the banners and placards in preparation for the rally, the Police arrested him.
The Police, earlier today barricaded the roads leading to the Force Headqaurters to prevent the activists from carrying out the protest.
Last Friday, the group held a similar protest at the Embassy of the United States of America, where they expressed concerns over the credibility of the 2019 general election.
The group accused the security agencies of conniving with the All Progressives Congress (APC) to manipulate the election.
The Last, however has not been heard there are also indications that the Activist will be subsequently be arraigned in court.
This seemingly spurred some Nigerians to anger as they took to twitter to protest Adeyanju's arrest, describing it as trampling on human rights and democracy.
With the hash tags saying #freeDejiNow, some also expressed pride in Adeyanju's action (leading the protest), giving him accolades for brazing up and standing for the common man.
See Tweets below:
I understand that Deji Adeyanju has been arrested AGAIN. I find it inconceivable that criminals like Babachir Lawal and Ganduje are roaming the streets free while citizens who protest the govts illegality are jailed.

Nigeria is not a zoo…It is a jungle#FreeDejiNow

— Babasola Kuti (@SKSolaKuti) November 28, 2018
You use the @PoliceNG and other security agencies under your command to subvert the will of the people and when they are fed up and protest peacefully for their rights to be protected, you lock them up

That's president @MBuhari, the one you must not elect in 2019#FreeDejiNow pic.twitter.com/Man8USUcV8

— Collins (@TrueNaijaGuy) November 28, 2018
He stood for the Shiites. He stood for IPOB. He stood for victims of SARS.

He stood for the common man and woman. He stood against injustice, human rights violation and abuse of office.

It is time to stand with Deji.

#FreeDejiNow #FreeDejiNow #FreeDejiNow #FreeDejiNow pic.twitter.com/7SjSoSmYQk

— Uchenna (@Demoore90210) November 28, 2018
#FreeDejiNow: The Police are now taking @adeyanjudeji to magistrate court Wuse Zone II, they are charging him for public disturbance. Protest has now become public disturbance in Nigeria. This can not be democracy. #FreeDejiAdeyanju pic.twitter.com/tWdFXrnkdg

— Oluyemi Fasipe ?? (@YemieFASH) November 28, 2018
The Buhari admin is sending a message; that if anyone dares protest, they will be shot by the military, or illegally arrested and detained.
The Nigerian Police must be reminded they work for the Nigerian people and not for Buhari. #FreeDejiNow

— Somto Onuchukwu (@chosensomto) November 28, 2018
The @PoliceNG arrested @adeyanjudeji because he convened a peaceful protest in Abuja. The IG is taking his disregard for the rule of law too far. It's important to #FreeDejiNow #FreeDejiAdeyanju

— Ayobami (@dondekojo) November 28, 2018
All Nigerians irrespective of their political leanings have inalienable right to peaceful protest, Arresting @adeyanjudeji by the @PoliceNG is a show of shame #FreeDejiNow. Buhari wasn't arrested when he was hitting the street as an opposition.

cc @USEmbassyAbuja pic.twitter.com/Q58OrfSUXM

— Kwankwasiyya ? (@dadiyata) November 28, 2018