Russell Westbrook Announces The Arrival Of His Twin Babies, Skye And Jordyn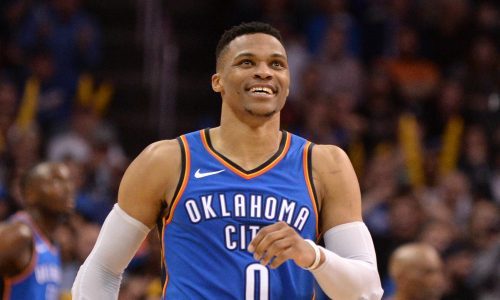 American basketball player, Russell Westbrook, and his wife Nina, welcomed a twin yesterday.
Russell, took to his Instagram account yesterday, to announce the arrival of their twin babies. He wrote, "11.17.18" and posted a photo showing the twins with bracelets reading "Skye" and "Jordyn."
The couple had announced back in mid-September that they were expecting twin girls.
"There will be two of them. We're having twins," Nina Westbrook said in September. "So, if Noah gets out of hand, they'll be able to both jump on him at the same time."
"It's very, very exciting for us and something I look forward to," "Just having two girls is exciting in itself, but just having been able to be blessed and have more children, I think, is a complete honor. It's a blessing."
See post below:
Source: Naija News