Buhari Lied About His Administration's Claim On Rice Production In Nigeria – Atiku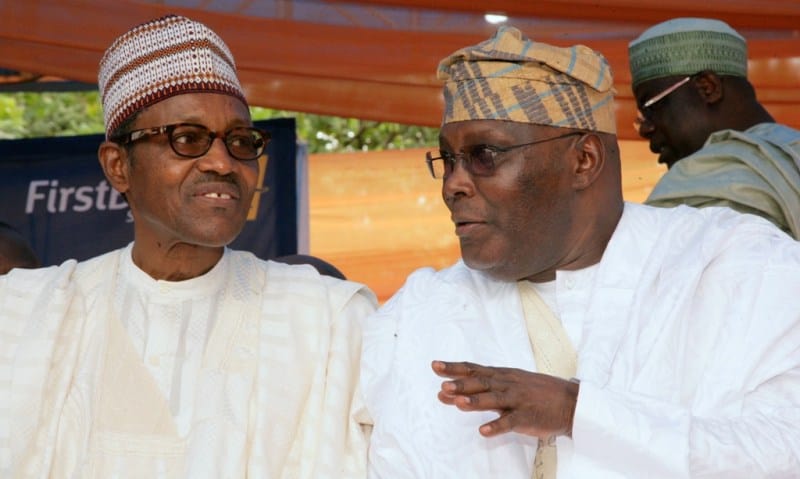 Former Vice President Atiku Abubakar has appealed to President Buhari and his government to be truthful to the Nigerian public, rather than claim progress they have not made.
According to a statement made available to Naija News by the Atiku Presidential Campaign Organisation, no matter how far and fast falsehood has travelled, it must eventually be overtaken by the truth.
The PDP presidential candidate made his submission in reaction to the claims of progress made by the Buhari administration in rice production, which he described as false.
The Atiku camp said it based its submission on a report from the United States Department of Agriculture which it claims contradicted President Buhari administration's position on rice production in the country.
The statement reads:
"On several occasions, the Buhari administration has bragged that their biggest achievement is reducing Nigeria's dependence on foreign rice."
"Recently, President Buhari himself made this boast when he said to British Prime Minister, Theresa May on April 16, 2018 as follows:
"We have cut rice importation by about 90%, made lots of savings of foreign exchange, and generated employment. People had rushed to the cities to get oil money, at the expense of farming. But luckily, they are now going back to the farms. Even professionals are going back to the land. We are making steady progress on the road to food security."
"This claim was also made by the minister of agriculture, Chief Audu Ogbeh, who on May 2, 2018 as follows:
"Unemployment in Thailand was one of the lowest in the world, 1.2 per cent, it has gone up to four per cent because seven giant rice mills have shut down because Nigeria's import has fallen by 95 per cent on rice alone".
"However, recently released data from the United States Department of Agriculture (USDA) World Markets and Trade Report has proven these claims by President Muhammadu Buhari and his government to be false."
"According to the World Markets and Trade Report of the USDA, which is a public document, Nigeria imported three million metric tonnes of rice in 2018, which is 400,000 metric tonnes more than the quantity of the product imported in 2017."
"It does not end there. The report shows that there has actually been a steep drop in commercial rice production from its 2015 peak under the previous Peoples Democratic Party administration."
"According to the report "Nigeria had consistently milled 3,780,000 metric tonnes annually – a drop from 3,941,000 metric tonnes recorded in 2015."
The Atiku Presidential Campaign Organisation therefore wishes to appeal to President Buhari and his government to be truthful to the Nigerian public, rather than claim progress they have not made, because no matter how far and fast falsehood has travelled, it must eventually be overtaken by the truth."