2019: I Won't Impose Any Candidate, Ajimobi Assures APC Members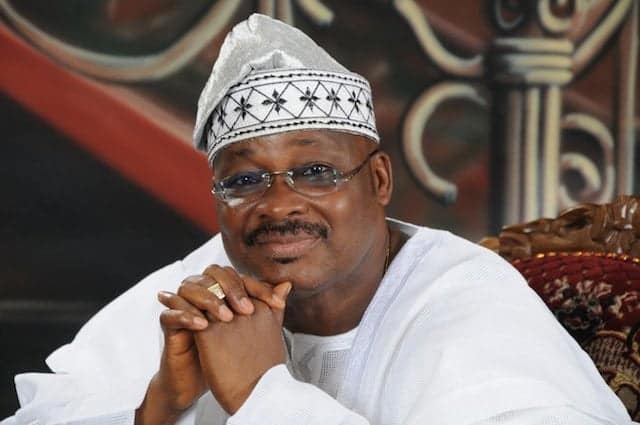 The Oyo State governor, Abiola Ajimobi has assured members of the All Progressives Congress (APC) that there will be no candidate  imposition in the party from anybody, including himself.
The governor made this known during a meeting of Oyo South Senatorial District stakeholders held at Lafia hotel in Ibadan.
According NAN, Executive Council members, local government chairmen, councillors, local government executives, ward executives and other stakeholders in the district were all present at the meeting.
Ajimobi who assert that APC has more qualified aspirants than other parties, assured that he had not anointed candidate among the aspirant showing their interest to vie for available offices.
He also said that every governorship aspirant within the party would be given the same opportunity provided they could afford the party 's nomination form of N22.5 million.
"All the aspirants took permission from me and I told all of them to go ahead. I did not call any of them, they called and I supported it.
"I am not going to impose anyone. They are all qualified provided they can afford the nomination form," he said.
Ajimobi also expressed his optimism that whoever is elected as the governorship candidate of the party would eventually become the governor of the state.
He also stated that most of the governors wants indirect primary at the last deliberation of the party in Abuja.
Ajimobi, however, assured the members that further consultations would be carried out with party leaders to ensure that the best option was adopted in the state.
The Chairman of the party in the state, Chief Akin Oke, said the large turnout of aspirants within the party was a reflection of the performance of the governor.
He urged all aspirants within the party to accept the outcome of the primary election in good faith.