Emir Of Kano, Sanusi Urges Nigerians To Collect Their Permanent Voter Cards (PVCs)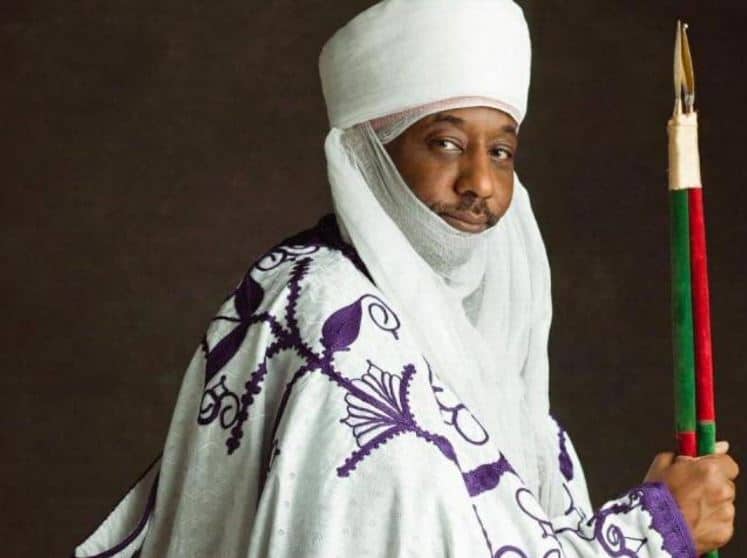 The Emir of Kano,  Muhammad Sanusi II  has pleaded with all registered Nigerian voters to collect their Permanent Voter Cards (PVCs) in preparation for 2019 general elections.
Naija News understands that Sanusi, made the call yesterday during the traditional Hawan Nasarawa at the Government House in Kano. He also described the PVC as an important means of voting and identification, which all Nigerians of voting age must possess to avoid being disenfranchised.
Emir of Kano, Malam Muhammad Sanusi II, has urged registered voters to collect their PVCs in for 2019 gen. elections. Sanusi made the call on Thursday during the traditional Hawan Nasarawa at the Govt. House in Kano. He urged Nigerians to get their National Identification Cards. pic.twitter.com/5DwaNVK5KL

— Binibor Chuks Sunday (@BiniborChuks) August 23, 2018
The monarch praised the state government for its efforts in providing level playing field for all politicians.
Sanusi, who urged politicians to avoid conducts capable of causing violence while also suing for peace, tranquility and unity in the country, commended the state government's strides in the health sector, as well as wished safe return of Nigerian pilgrims from Saudi Arabia.
The Emir advised residents to clear the drains in order to avoid flooding in the state, appealing to them to dispose waste responsibly and be hygienic. Also at the event, Abdullahi Ganduje, the state governor, said that the government had completed two well-equipped hospitals with a total of 500-bed capacity.
He said his administration would continue to invest in quality education at all levels, as it remained paramount to the development of the state.
Governor Ganduje also disclosed that the government had constructed Yan-Tebura Mall, in Kwari Market, at the cost of over N4 billion.
"This project is part of our market reforms. It is sad to see traders in the sun, enduring heat and rain in the open, as their wares get ruined," he said.
Ganduje urged the people to continue to pray for President Muhammadu Buhari, as well as for peace, stability and progress of the country. Similarly, he called on the electorate to obtain their PVCs and vote in the coming general election.
Source: Naija News