Sanusi Cautions Nigerian Politicians Against Using Religion As Means Of Exploitation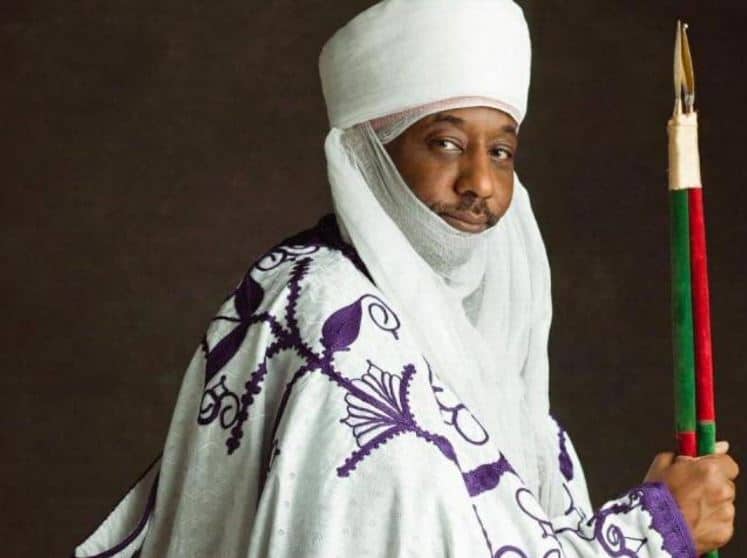 Emir Discourages Use Of Religion As Negative Political Tool
Emir of Kano, Muhammadu Sanusi II has cautioned Nigerian politicians against hiding behind the mask of religion to exploit Nigerians.
Naija News understands that the former CBN Governor and the royal father said this in Katsina State yesterday while delivering a speech marking International Youth Day and a graduation ceremony at Katsina Vocational Training Centre.
He regretted that the North, in the last two decades, was robbed of focus due to the politicisation of religion and culture. Politicians turned religion into a vehicle for campaign, thereby exploiting the religious character and ignorance of the people, he said.
Rather than solving problems in the education and health sectors, governors were busy promising to deliver religion, which led to the underdevelopment of many states, the Emir noted.
He said it was not surprising that states which placed too much emphasis on religion over development lagged behind in socio-economic milestones. According to him, "The most backward and underdeveloped states in Nigeria today are also the same states that claimed to be run based on Sharia. The people seemed satisfied with slogans and pilgrimages that have become jamborees."Due to the hype, people in the region stopped demanding the education of their children and healthcare from their leaders, he noted.
The emir also called on the government to engage youths through increased investment in agriculture. He also urged politicians to sign peace pacts before next year's general election and discourage youths from violence.
The centre, founded by the late M.D. Yusuf, a former Inspector General of Police, empowers youths, particularly the physically challenged.