Peace Corps: We Will Continue To Appeal For Presidential Assent To Our Bill – Commandant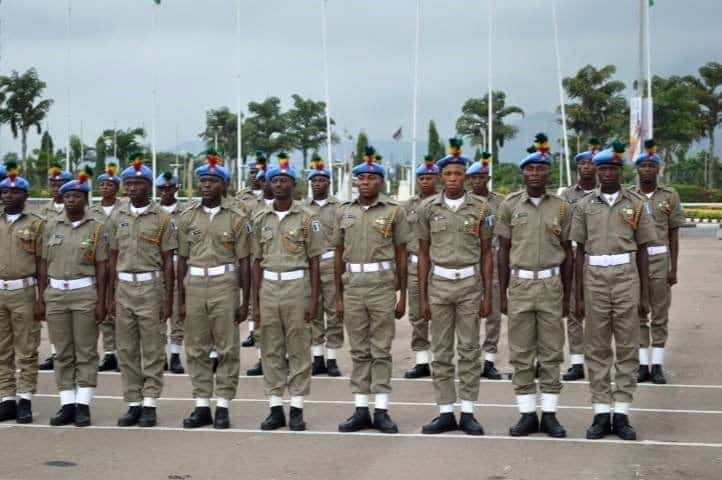 Peace Corps To Mandate His Over 157,000 Members To Collect Their PVCs
The National commandant of the Peace Corps of Nigeria (PCN), Dickson Akoh,  says the time has come for his organisation to make a statement.
This is as the commandant told newsmen in Abuja that the corps which has over 157,000 members and whose volunteers are about two million have been instructed to get their permanent voter cards (PVCs).
He also said he had been appealing and would continue to appeal to President Muhammadu Buhari to sign the peace corps bill.
In February, the president rejected the bill, saying the corps is a duplication of existing security agencies, Naija News recalls.
While he noted that Buhari is not to be blamed for the action, Akoh blamed those who have been blackmailing the corps.
"I have made it a must that all Peace Corps in Nigeria, numbering over 157 thousand and our volunteer close to two million have been told that this is a time to make statement in democracy and then ordered them to renew their identity card next year so they must have PVC," he said.
"Without PVC to vote, nobody would issue them identity card to any of our members nationwide. The president is at liberty constitutionally to recall the bill even after six months to assent to it. We have been appealing we would continue to appeal.
"We don't blame the president for whatever action he might be taking but the agency that tend to criminalise, label the good and noble intention of the youths or citizen before the authority because we don't have access to the government."
The Peace Corps commandant also stressed that financial constraint should not be a reason why the bill was not signed because the country was out of recession.
"We have made a lot of representation but this same people they are the ones that scrutinize document. Whether Mr. President has seen such document, we don't know. We would continue to appeal for Mr. President to revisit the assent of that bill," he said.
"The issue of recession is gone. You will recall when we held press conference, we prayed earnestly as Peace Corps of Nigeria for the country to get out of recession. We are out of recession.
"So if financial constraint is cited, I don't think we are into that kind of recession. And again, if you look at what happened when civil defence corps was passed, it was a gradual integration of the member into the mainstream.
"If we say we have 157 thousand and two million volunteers, it is not compulsory that everyone is carried along immediately even if it is 20,000, if government can sign this bill now, gradually those who have been trained and other youths can be integrated, this would speak more for the government effort to create job opportunities and improve the security architecture of this country." he added.