Construction Of Apapa-Oshodi Road To Begin In Two Weeks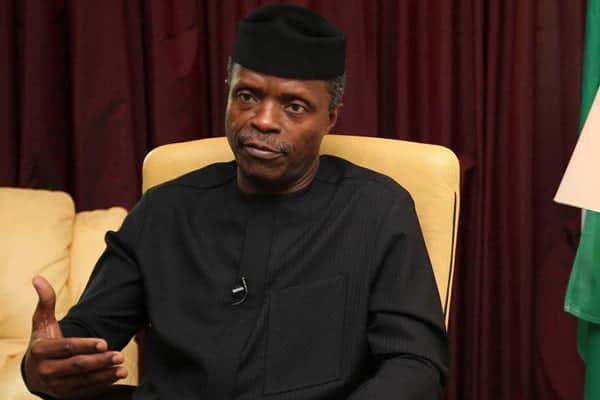 Prof. Yemi Osinbajo, Nigeria Vice President, has revealed that the rehabilitation of the Apapa-Oshodi Expressway would start in the next two weeks.
He revealed this during his interaction held at the Officers' Mess of the Western Naval Command in Apapa with stakeholders on the Apapa traffic congestion is on Thursday.
The Punch reports that Osinbajo said the approval for the reconstruction of Oshodi-Apapa Expressway and other major roads linking the Apapa Tin Can ports and tank farms would be concluded within the next two weeks, adding that he was looking into how the process could be expedited to achieve results.
"We have been working hard now to get approval for road construction. Among the roads are the Apapa-Oshodi Expressway and Mile 2- Liverpool roundabout. I don't think that it should take us more than two weeks to get the approval so that we can begin the work." he said.
Governor Akinwunmi Ambode has expressed the readiness of the Lagos State government to collaborate with the federal government to look for a lasting solution to the problem of Apapa congestion.
He also ordered the closure of Climax Bonded Terminal and its adjoining areas after an on-the-spot assessment in the Ajegunle area.
He directed that the trucks parked around the terminal be evacuated within the next 24 hours to protect residents from imminent danger the building portended.