World Cup: Croatia Will Be Ready For France In The Finals – Dalic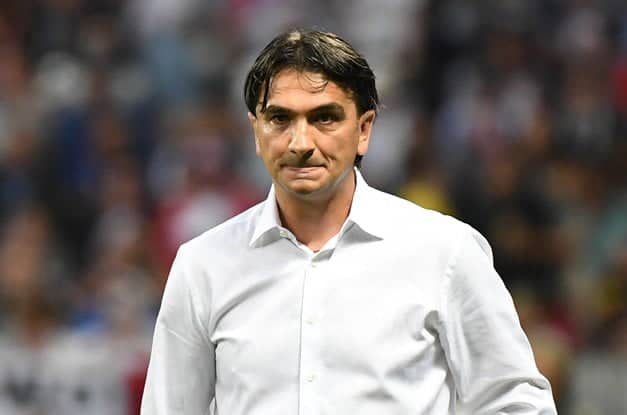 Croatia Plans To Give France A Pay Back For 1998 Match
The Croatia head coach, Zlatko Dalic, why reacting to his team qualifying for the final of the FIFA World Cup, he stated that his team despite the tiredness will be ready to face France in the Finals of the tournament.
The England side was defeated as Croatia came from behind to win in a 2-1 margin, Mario Mandzukic got the winning goal for the Croatia side after Kieran Trippier had scored a free kick for England.
The Croatia side were so tired during the match and managed to fight to the end to defeat England, and take the four million populated country in the final for the first time.
France will have had 24 hours longer to prepare for the game after edging out Belgium 1-0 in 90 minutes in Saint Petersburg on Tuesday.
"This is fantastic. Two players played with half a leg, but it didn't show. In extra-time nobody wanted to be substituted. This shows character and is what makes me proud. Nobody gave up," said Dalic, whose team have played the equivalent of one match more than the French.
"We prepared to get to the final and we want to play it. Going to extra-time might be a problem along with the fact France have had an extra day to recover but there will be no excuses," he added.
"We have to play as if this were the first game in this tournament."
He described France as a "top-drawer team with fantastic players", but his own side have earned their place in the final, their victory over England coming after they earlier destroyed Lionel Messi and Argentina with a 3-0 win in the group stage.
Luka Modric has been inspirational throughout their run, yet there were numerous outstanding performances at the Luzhniki Stadium as Croatia recovered from a shaky opening half hour.
Among the best was Marcelo Brozovic, the Inter Milan midfielder brought into the line-up to provide extra steel in front of the defence.
"We were the better team in all aspects of the game," said Dalic.
"We played better than we did against Argentina. I told the players before the game there was no pressure — we have reached the semi-finals, enjoy your football and this was exactly what we did."
Croatia now have the chance to take revenge on France after losing 2-1 in Paris when the sides met in the semi-finals back in 1998 Dalic travelled to that World Cup as a fan.
With such a modest population, they are the smallest country to get to a World Cup final since Uruguay back in 1950, and in the modern game it is a staggering achievement.
"For Croatian football and Croatia as a country this is history being written," said the 51-year-old Dalic.
"We are going to play England in the League of Nations (in October) and we don't have a proper stadium to play that game. But we have our hearts, our pride and our players and that is what is really important to us."