"Hakika Islamic"Another Islamic Sect Like Boko Haram Emerges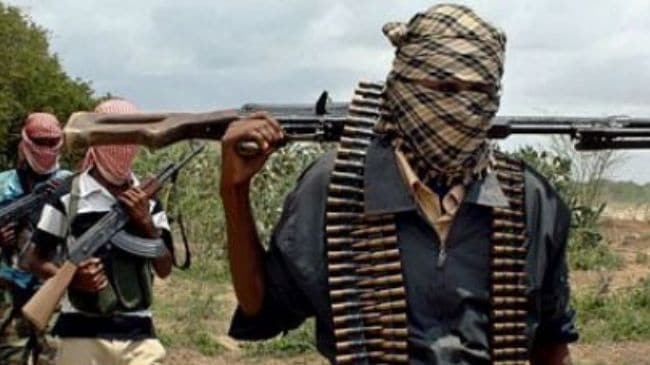 Nigerian Army Creates Alert Of Hakika Islamic, A Group After The Order Of Boko Haram, Recruiting Men And Women
The Nigerian Army has called the attention of Nigerians to the existence of another deadly Islamic sect known as "Hakika Islamic."
The sect which is said to have doctrines similar to that of Boko Haram is headed by one Yahaya Ibrahim, and is currently recruiting young men and women; with operational bases around Ngwurore, in Yola South Local Government Area of Adamawa State and Toto Local Government Area of Nasarawa State.
According to a letter by one Lieutenant TG Iortyom on behalf of the Acting Commanding Officer in charge of 192 Battalion in Borno, the said group has been in existence for sometime and was beginning to give army authorities fighting counter-insurgency war in the North East big concern.
It was also gathered that already, the army authorities in Borno State have contacted the Nigerian Immigration Service (NIS); to inform them about the existence of the sect.
The letter reads: "I am directed to connect security report from own high command and to inform you that information received that an Islamic Sect known as "Hakika" under the leadership of one Yahaya Ibrahim has emerged around Ngwurore in Yola South LGA of Adamawa State and Toto LGA of Nasarawa state.
"It was gathered that the group is currently on recruitment drive, with series of controversial doctrines from non-adherence to five days prayers, to non-observance of Ramadan, promotion of fornication and adultery among others. In view of the above, I am directed to request you disseminate this information to your men and monitor the activities of the newly formed sect in your Area of Responsibility, accordingly."
When contacted, the Director of Defence Information, Brigadier General John Agim, confirmed the report and added that the military is already on top of the situation.
"We are investigating activities of the group; to ensure that they do not get out of hand and cause havoc with their activities in the country," said Agim.
Source: Naija News