CUPP News: We Will Resist Any Move To Scuttle Coalition -GPN
The Green Party of Nigeria, GPN, has commended the birth of Coalition of United Political Parties (CUPP).
Naija News had reported on Monday, that 39 political parties signed a memorandum of understanding ahead of the 2019 general elections in the country.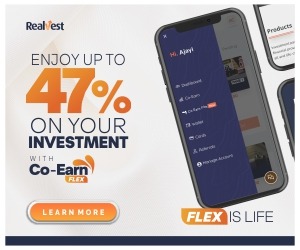 Recall that GPN was among the political parties in Nigeria that signed the memorandum, of understanding, on Monday, with the main objective of defeating President Muhammadu Buhari at the 2019 polls.
The national chairman of the party, Chief Sam Eke, in a recent interview with Daily Post commended the political parties for deeming it fit to acknowledge the need to salvage the Nigerian people by signing the memorandum.
He explained that the parties that were signatories to memorandum were resolved to enthrone good governance in the country come 2019, saying that the Buhari-led administration has failed woefully to protect the lives and property of the Nigeria citizens.
According to the former presidential candidate of the Citizen's Popular Party, CPP,"We want this country to start working again. We want the bloodletting in every nook and cranny of this country to stop with immediate effect.
"And for us to do that, is to get the President that would listen to the yearnings of all Nigerians. We want to get a Nigerian president that is a statesman. We want to get a nationalist. We don't want to get a President that is tribalistic, a president that promotes one religion against others.
"Nigeria is a secular nation whereby we are free to worship as Christian and Muslim. it is enshrined in the constitution. And we have come and resolved that the major business of any government is to protect lives and property.
"So, any government that fails to protect its people is not worthy to continue governing the people".
Eke vowed that the coalition would resist any attempt to scuttle this move to unseat the APC-led government come 2019.
He added that, "having done what we did on Monday, we know very well within some parties, some people that are not leaders, even members of the political party, will intent to see if they can scuttle this move.
"And we are saying, we will legitimately resist every means to scuttle this coalition," the party chairman said.
Source: Naija News