My Defection To PDP Is Dependant On nPDP's Decision – KwanKwaso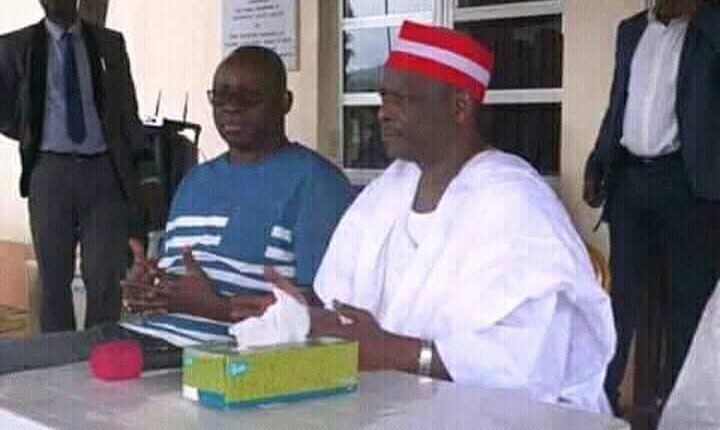 nPDP Will Decide My Fate If I Will Join PDP
A former governor of Kano State, Rabiu Kwankwaso, has paid a visit to the Governor of Ekiti State, Ayodele Fayose, in Ado Ekiti, Naija News understands.
Kwankwaso who also responded to questions from journalist  whether he was on his way back to the Peoples Democratic Party (PDP), Mr Kwanlwaso said his "next line of action" would be determined by the collective agreement of members of the nPDP.
FG Has Failed  To Secure The Lives And Property Of The Nigerian Citizens, KwanKwaso Says
Kwankwaso also lamented the failure of the Federal Government to curtail the incessant killings in Plateau and other states of the country.
Naija News recalls that Mr Kwankwaso, a senator on the platform of the All Progressives Congress, did not attend his party's national convention held in Abuja on Saturday due to perceived differences.
The senator, who is a part of the aggrieved nPDP, also used his visit to meet with the Hausa/Fulani community in Ekiti State, to urge them to live in peace with their host communities.
"Elections should not be seen as a war, but that the votes of the people must be made to count," he said."The spate of killings in some parts of the country is frightening. It is the responsibility of the government to secure the lives and properties of the citizens through the right security arrangements."
In his remarks, Mr Fayose thanked the senator for the visit to Ekiti, saying that peace was imperative for the unity and corporate existence of the country.He also knocked the Federal Government for not being able to curtail the Killings.