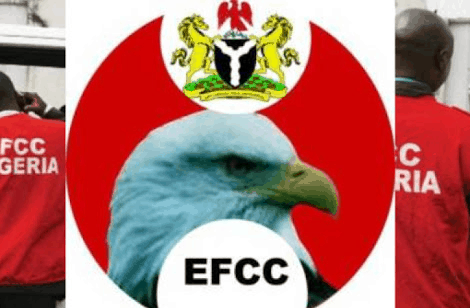 Jumoke Akinjide, a Former Minister of of the Federal Capital Territory returned N650million she allegedly received ahead of the 2015 election, The Economic and Financial Crimes Commission (EFCC) disclosed this to the Federal High Court in Lagos on Monday.
She is standing trail along side Peoples Democratic Party (PDP) leader in Oyo State Chief Olarenwaju Otiti, a former Senator representing Oyo Central Senatorial District Ayo Adeseun and a former Minister of Petroleum Resources Mrs Diezani Alison-Madueke, who is said to be at large.
The EFCC accused the three standing trial for allegedly took N650million which was the outcome of an illicit transaction.
Usman Zakari, EFCC investigator, while testifying in a trial within trial to determine the truthfulness of the defendants' statements, said his team received N10 million bank draft from Akinjide's husband, Aliyu Pategi, out of the N650 million traced to her and others.
He added that Akinjide gave about N640 Million to a team led by Shuaibu Shehu in a related case.
A witness while being cross-examined by Akinjide's lawyer, Chief Bolaji Ayorinde (SAN), stated that the N10 million deposit payment was not the condition upon which Akinjide was released.
"On August 9, 2016, the first defendant (Akinjide) and her husband, Hon. Aliyu Pategi, were present throughout. I did not ask Pategi to make payment to ensure the release of the first defendant."
Zakari said Pategi stood surety for Akinjide when she was granted administrative bail.
"On August 10, 2016, he volunteered a Sterling Bank draft of N10 million on behalf of his wife as part payment of the N650 million that was traced to her and her co-accused.
"The N10 million was paid by the first defendant's husband on her behalf and the remaining N640 million has not been paid," Zakari said.
When reminded by Ayorinde that the balance has been paid, Zakari said: "I am aware that the sum of N640 million was received from the first defendant in Stanbic IBTC Bank draft in another case investigated by a team tagged, HOPST, which was headed by one Shuaibu Shehu."
Justice Muslim Hassan adjourned until October 18.