Diezani Alison-Madueke forced Jonathan to sack me – Stella Oduah reveals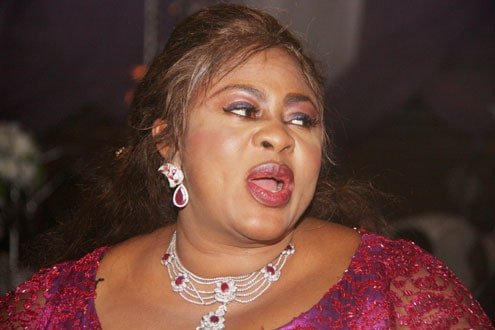 Stella Oduah reveals how Alison-Madueke instigated Jonathan to sack her.
A Former Minster of Aviation, Stella Oduah, claims that former Minister of Petroleum Resources, Diezani Alison-Madueke, compelled former President Goodluck Jonathan to sack her.
She stated this in an upcoming book, "On a Platter of Gold: How Jonathan Won and Lost Nigeria", written by the spokesman of the All Progressives Congress (APC), Bolaji Abdullahi, who also served under Jonathan's administration.
Oduah said that Jonathan invited her to explain herself after the news about the $1.6million BMW armoured cars bought for her by the Nigeria Civil Aviation Authority (NCAA) was reported.
She said Alison-Madueke and former Secretary to the Government of the Federation, Anyim Pius Anyim, were present at the meeting, not knowing that the former minister had an ulterior motive.
"I thought she had my back. I did not know at the time that she was actually fuelling it and orchestrating all the media attacks.
Read also: Dangote set to commission $500m Plant in Congo
"I knew all along that Diezani could not deal with having another female around who had the kind of access I had to the president. But she went too far.
"She thought I was the one who leaked the issue of private jet that put her into trouble with the House of Representatives (Diezani was accused of spending N10 billion on chartered jets). For her it was payback time."
"Diezani was paying people to keep the story alive. At the same time, she was whispering in [the president's] ears that he had to take action," Oduah said.