Ebola Outbreak: WHO Predicts End In DR Congo Soon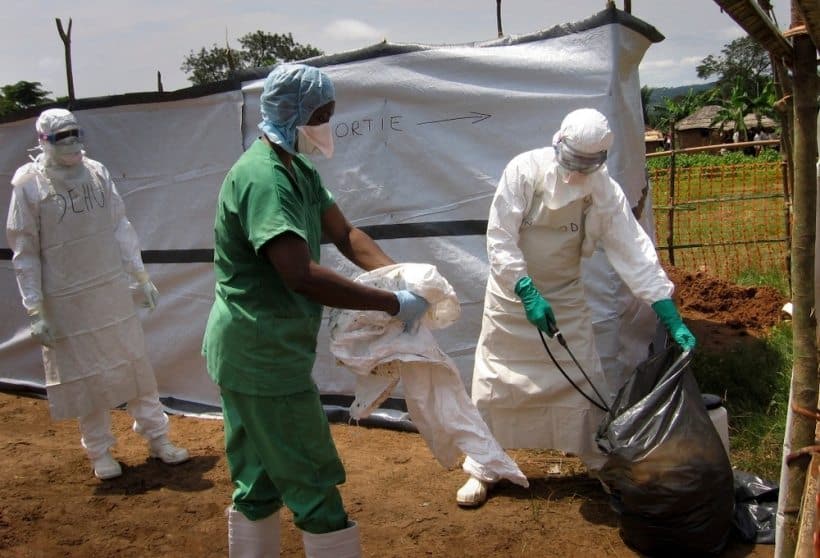 WHO Fore-See End In Ebola Outbreak
The World Health Organisation, Director General, while speaking on Sunday on the Ebola outbreak in DR Congo, said the outbreak which left many people dead in the past few months could be ended soon.
"I am cautiously optimistic that we shall be able to bring it to an end soon," Doctor Tedros Adhanom Ghebreyesus told reporters at Kinshasa airport.
Earlier, he had tweeted that "it's far too early to declare victory in the #Ebola outbreak. But the signals are positive and we are cautiously optimistic."
His comments came after the WHO and NGOs started helping the Democratic Republic of Congo on May 21 to immunise front-line workers with a vaccine that has shown to be highly effective in trials, though it still awaits regulatory approval.
A total of 1,369 people have received the experimental vaccine since May 21, the ministry said last Wednesday.
On Thursday the WHO gave a total of 59 confirmed, probable and suspected Ebola cases, of which 27 people had died with one new case confirmed on June 6.
But Tedros said the situation was improving with the last case in the town of Mbandaka diagnosed on May 20 and in the town of Bikoro, which saw the first case confirmed on May 17, with another confirmed on June 2 at nearby Iboko.
Tedros noted the cases were in "places which are not very accessible" and that the epidemiologists were going from village to village as they battled the logistical difficulties of covering ground as swiftly they could.
The outbreak is DR Congo's ninth since the first in 1976.