2019: EFCC Ask Banks To Provide List Of Corrupt Customers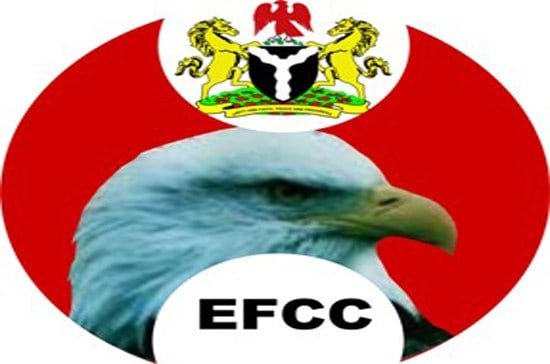 EFCC Charge Banks To Take Charge Of The Fight Against Corruption (PhotoFile)
Acting EFCC Chairman Asks Banks To Take Charge of The Fight Against Corruption.
The Acting Chairman of Economic Financial crimes Commission, (EFCC), Ibrahim Magu has asked banks to support its fight against corruption by revealing the list of corrupt customers ahead of the 2019 general elections.
Magu who was speaking at an interactive session with Association of Chief Compliance Officers of Banks in Nigeria, (ACCOBIN), in Lagos on Thursday, May 31, 2018 said "We need to find a common ground to work together. You have a responsibility to fight corruption".
While he urged the compliance officers of banks in Nigeria to be more diligent in their responsibilities, as a way of tackling money laundering and other fraudulent practices in the sector, he said compliance officers in various banks in Nigeria must be in charge of the fight against corruption, which he described as one of the problems bedeviling the banking industry.
"The Commission is ready to partner with you to ensure a healthy economy. We are ready to assist the banks in recovering their debts, but compliance officers must ensure due diligence, especially when giving out loans to customers. I know you sometimes need to protect some of your customers. But it is sometimes better that you do without some of these people; otherwise, you will be seen as conspiring with them to steal public funds."
He further charged banks' compliance officers to always provide the Commission with necessary information to assist it in carrying out its responsibilities, adding that "We must work together to save this country. Most of the banks are sitting on water. In fact, some of these banks are almost collapsing.
"I know there are questions you can't ask, particularly it involves some individuals, but if you give us information on such people, we will move in. If there are fundamental issues that can affect your banks, you can give us the information, especially as another general election approaches. I don't want to be charging banks alongside suspected criminals because doing so can wreak havoc on the economy. It will even discourage investors from coming to the country."