Thugs Attack Rivers State High Court (Photos/Video)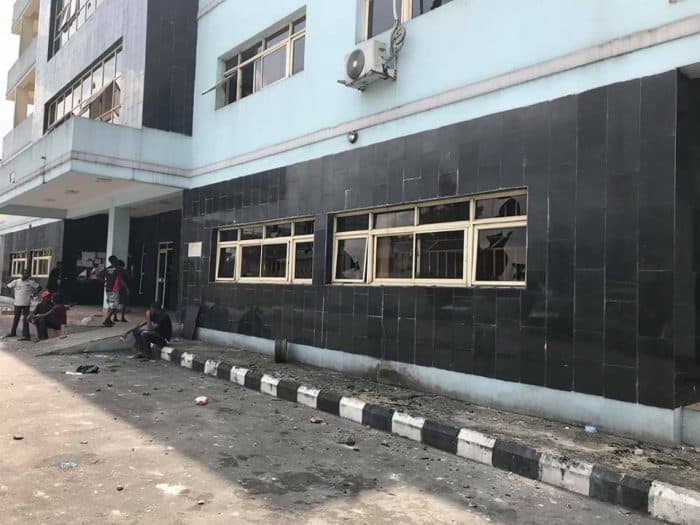 Rivers State High Court Attacked By Hoodlums
The supporters  of the Minister for transportation,Rotimi Amaechi  have been accused of attacking  the Rivers state high court and destroying properties.
Naija News learnt that the thugs were allegedly backed by over 40 operatives of Special Anti-robbery Squad (SARS) who reportedly locked the Gate of the High Court Complex as the youths vandalized vehicles and offices in a bid to intimidate judicial officers.
Workers and judges who struggled to gain entrance were allegedly beaten to stupor, while the SARS operatives shot repeatedly into the air.
The supporters were allegedly led by Jacob Briggs from Akuku-Toru Local Government Area said that they blocked the court premises to stop proceedings in the suit filed by Senator Magnus Abe.
Briggs claimed that the Senator is planning to use the High Court to stop the rivers APC Local Government Congresses.
However, Rivers youths numbering over 100 marched to the High Court Complex, defied the SARS operatives who were reportedly shooting before they opened the Court.
See video below: