Go Home And Rest, Let The Youths Rule – Ooni To Nigerian Government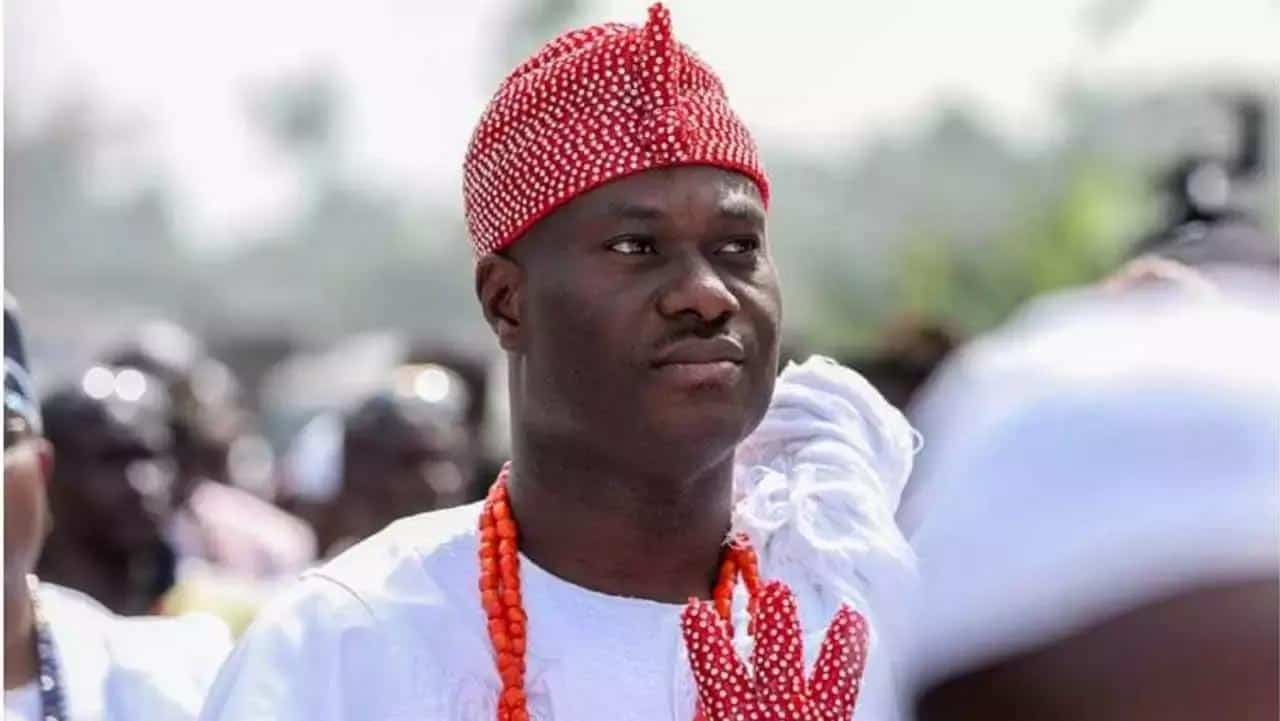 The Ooni of Ife, Oba Adeyeye Enitan Ogunwusi, Ojaja II, has advised political leaders in Nigeria to leave the helms of affairs in government for youths who he described as the "owners of the country."
The monarch, who believes the current leaders need to go home and rest, also commended youths in the country who he said make up 60 percent of the country's population, for keeping the nation together as they engage in various activities.
This the Ooni said today, during the launch of a N100 million Professional Chair and N10billion Endowment Fund for the Michael and Cecilia Ibru University, MCIU, Agbarha-Otor, Delta State.
Speaking to the leaders, the monarch said: "Youths of this nation owns this country. This country does not belong to the leaders and elders of this nation. Let the youths takeover, go and rest and rest very well."
"Very soon, the youths would start claiming what belongs to them as this country does not belong to anybody else except the youths.
"The youths of this country should please come and take charge. We should all come together and say enough is enough. You cannot tell us what we should be doing, we would tell you what we want you to do."
The monarch also addressed those who make money in the country and go to invest abroad: "Stop making money in this land and continue to spend it outside the shores of this land. It is not good, it is not adding value to this nation, and it's not making any impact in this nation.
"It is a big shame because you are not laying good example for the youths that owns this country. You spend the money that you are making outside the land that is blessing you. Let us believe in this country, we do not have any other country or anywhere to go.
"The land too has a spirit in it, stop causing the land, stop using your mouth to say negative things about the land. Give back to the land that is blessing you in everything you do so that your dynasty can be sustained."
Earlier in his remarks, father of the day, Mr. Goodie Ibru, said: "I am assured that the visit of his Imperial Majesty, will further encourage our youths to aspire to greater heights as he has already inspired millions of young people in Nigeria and across the Atlantic.
"Today's historic visit to MCIU, will further cement the special relationship this university and the Urhobo kingdom enjoys with the Oduduwa kingdom as this special relationship, will strengthen our core values and preserve our cultures."
On his part, chairman of the MCIU Endowment Fund Committee, Prof. Polycarp Chigwe while explaining how the institution plans on seeking donors for the fund, said: "Though the donors are drawn from the alumni of the university, a greater part of the donors are made up from friends and beneficiaries of the institution."