Police Release Pictures Of Offa Robbery Suspects, Declare Them Wanted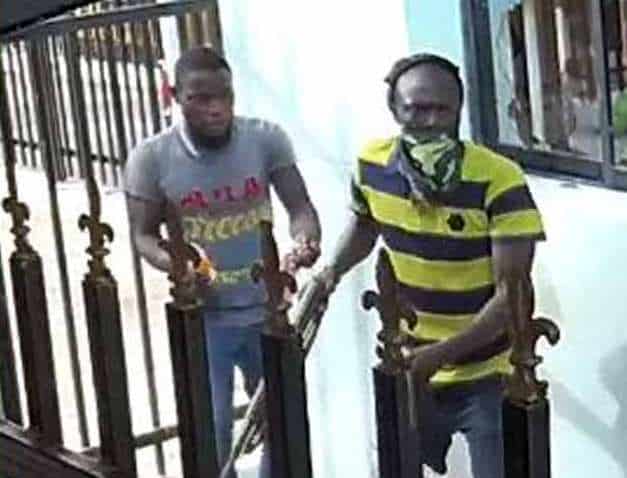 The Nigerian Police Force has released pictures of the suspected armed robbers who attacked five banks in Offa, Kwara State, last month.
Jimoh Moshood, the Force Public Relations Officer, said the suspects have been declared wanted, adding that the Kwara State government has promised a N5 million reward for anyone who provides valuable information that could lead to the arrest of any of the suspects.
"Members of the general public who has any information about these wanted suspects should feel free to contact the police through the following Phone numbers 08062080913, 08126285268, 08032365122, 07056792065, 08088450152.
"Protection of the informant will be guaranteed by the police and handsome rewards in addition to the pledge of Five Million (N5,000,000) by the Kwara State Government await anyone whose information leads to the arrest of these wanted suspects," Moshood stated.
He further added that more than 20 principal suspects have been arrested so far in connection with the robbery. Items recovered from the already arrested suspects include Beretta pistols, several rounds of live ammunition, phones and sim cards belonging to some of the victims of the attack.
Here are pictures of the wanted suspects: