Cee-C Meets With DG Of FIRS And Kingsley Moghalu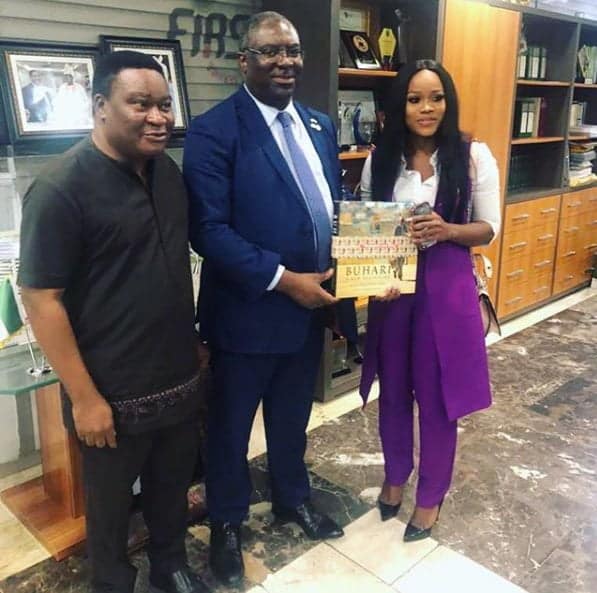 Cee-c Plans Her Next Phase Of Life
Big Brother Naija which ended few weeks ago, has seen some of the housemates of the reality show seal endorsements, with some planing their next drive in life, the case of Cee-C is not different as she tries to push further to the next stage of life.
Cee-c who ended up as the first runner up of the Big Brother 2018 shows, yesterday, met with Tunde Fowler, the Director general of the Federal Inland Revenue Service (FIRS) and Kingsley Moghalu in Abuja.
The visit which was made known to her fans through her post on Instagram stirred excitement among her fans, but she did not divulge the full details of the meeting.
"All in due time! Federal Inland Revenue Service, founded in 1943, with a mission to operate a transparent and efficient tax system that optimises tax revenue collection and voluntary compliance," she wrote, adding, "Thanks so much for having small me! The love and reception was out of this world! I am humbled again ??? Thanks to Mr Babatunde Fowler, God bless you for your kindnessss! Thanks to my dad (he appreciates your love too)."
She also urged her followers to always pay their tax, "Don't Forget to pay your TAX!!!!"
See post below: