PDP Considers Change Of Name, Holds Emergency NEC Today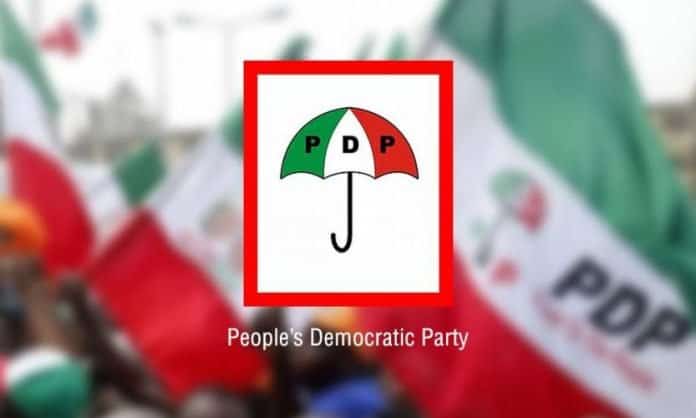 PDP May Consider A Name Change During NEC Meeting
Ahead of the 2019 election, report has it that the Peoples Democratic Party (PDP), is considering a change of its name before the general elections.
The party which lost the 2015 general election has been placed on conditions by those who left the party before the 2015 general elections.
Part of the major topics to be discussed at the National Executive Committee meeting, which holds in Abuja today, Naija News learnt, could be a consideration into the change of name.
Mr. Kola Ologbondiyan, the National Publicity Secretary of the party, while releasing a statement said that the NEC meeting would hold at the party's national secretariat.
The secretary of the party how ever did not state the agenda of the meeting.
Information gathered by Punch has it that the national leadership of the party would use the meeting to brief NEC on the outcome of its discussions with defectors and other members of other political parties that had been contacted to return to the party ahead of the elections.
A member of the National Working Committee of the party, while speaking with news men said that the issue of name-changing or not would be tabled at the meeting.
He said, "It is true that some people are asking us to change our name. We are considering it. But we can't do it alone. We need to consult widely on it. While doing that, we also need to be careful so that we are not misled.
"Is the advice genuine or is it borne out of hatred to mislead us ahead of the elections? We are looking at many possibilities. Are some people trying to mislead us, or they want to really join us to win power back in 2019, or they are planning to mislead us? We will also look at the legal possibilities and encumbrance."
When contacted, Ologbondiyan said he did not know the agenda for the meeting.
"The agenda will be known tomorrow (today). It is not something I can tell you now. In fact, I don't know it," he said.