President Buhari To Visit Donald Trump On 30th Of April, Hold Talks With Theresa May Today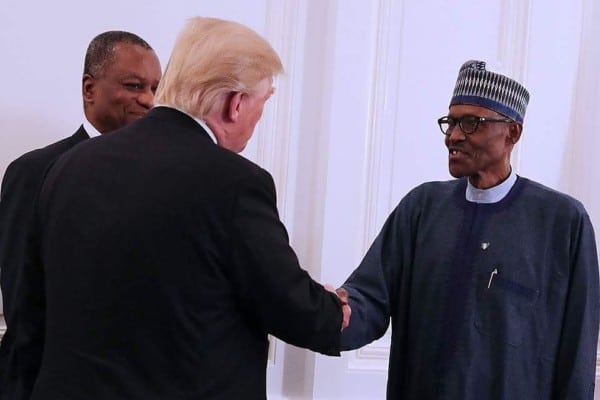 Donald Trump To Receive President Buhari on 30th Of April
U.S. President Donald Trump, is set to host President Muhammadu Buhari on April 30. the White House announced on Sunday evening.
According to the White House statement, the meeting of the two leaders at Washington, will revolve around "fighting terrorism" and strengthening economic growth.
The statement reads in part:
"President Trump looks forward to discussing ways to enhance our strategic partnership and advance our shared priorities:
"Promoting economic growth and reforms, fighting terrorism and other threats to peace and security, and building on Nigeria's role as a democratic leader in the region.
"The relationship of the United States with Nigeria is deep and strong, and Nigeria's economic growth, security, and leadership in Africa will advance our mutual prosperity,"
Buhari, who travelled to the United Kingdom last week ahead of the Commonwealth Heads of Government Meeting (CHOGM) in London, is also billed to hold a bilateral meeting with British Prime Minister, Theresa May today. 
The Nigerian president will then address Commonwealth leaders towards the end of the week.
The announcement of the visit comes a day after the fourth anniversary of the
Chibok schoolgirls' abduction, which saw Boko Haram kidnap about 276 girls from the Chibok town of Borno state.