Mayweather's Bodyguard Shot In Atlanta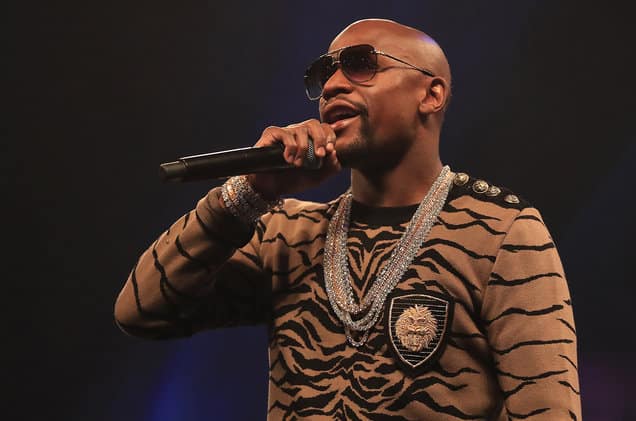 Mayweather's Bodyguard Shot In Motorcade Attack
Floyd Mayweather's bodyguard has been reported wounded when a gunman in a vehicle opened fire on the boxer's motorcade in the early hours of Monday while travelling through an Atlanta intersection.
Report has it that the former boxer was not in the vehicle that was shot and was not injured in the incident, a spokesman for the Atlanta Police Department said.
Gregory LaRosa, Mayweather's bodyguard who was shot in the open fire, was released from the hospital three hours after the shooting.
Mayweather's entourage attended a nightclub earlier in the evening and were in three SUVs after leaving a dinner at 2 am.
A vehicle pulled up to the SUVs in an intersection and a gunman inside opened fire, striking LaRosa in the lower leg. The bodyguard was taken to the hospital immediately, Atlanta Police Department spokesman Donald Hannah told a news conference.
Police believe the shooter was familiar with the entourage or the group of vehicles. Police are however, not sure if anything happened earlier in the evening that led to the shooting.
Mayweather, who said he has retired, was in Atlanta to promote a boxing event in Las Vegas on Saturday night, ESPN reported.
Recall that Naija News also reported the 41-year-old boxer defeated mixed martial arts champion Conor McGregor in August, to send his record to a 50-0.