Breaking News: Nelson Mandela's Ex-Wife Winnie Mandela Is Dead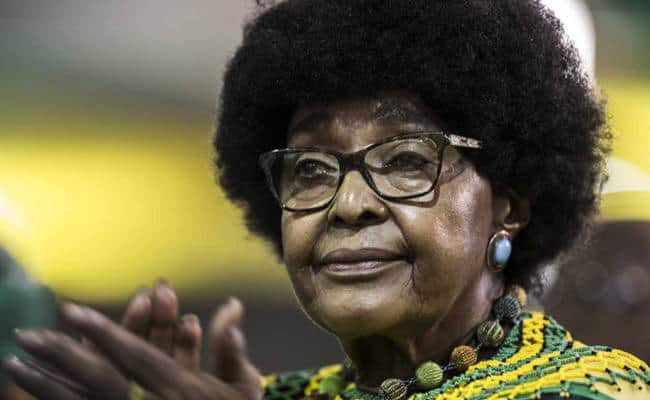 Winnie Madikizela-Mandela, foremost South African activist, politician and wife of Nelson Mandela, former President of South Africa has died aged 81.
Winnie Mandela in her active days held several government positions and headed the African National Congress Women's League. She was a member of the ANC's National Executive Committee.
Winnie Mandela, the former anti-apartheid campaigner and wife of the late Nelson Mandela, has died at age 81, according to her personal assistant.

— NPR (@NPR) April 2, 2018
Naija News learnt that Winnie Mandela "died after a long illness, for which she had been in and out of hospital since the start of the year." She died early Monday afternoon in Johannesburg, South Africa.
This is a breaking news story, more to follow …