Danry Vasquez Got Engaged To Girlfriend After Violent Stadium Attack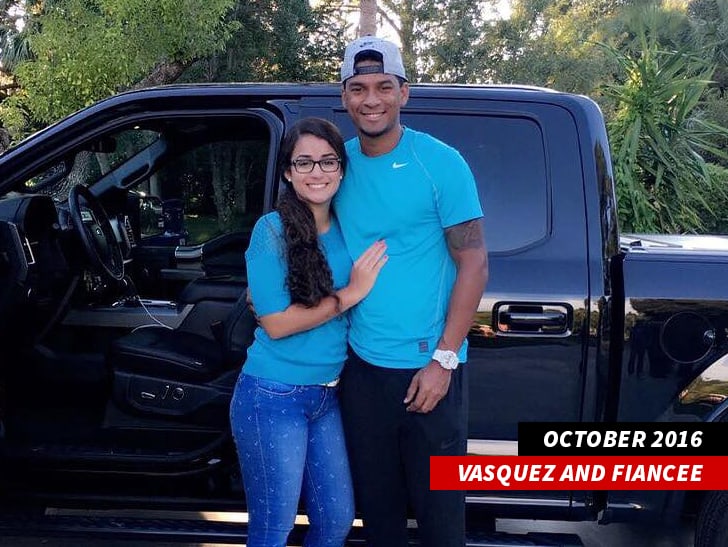 The baseball player who slapped and punched his girlfriend multiple times in a stadium stairwell proposed to her after his arrest, and to the amazement of many she said, "Yes."
Danry Vasquez and his girlfriend who were involve in domenstic violence are describing themselves as a "happy couple", roughly a year and a half after he was arrested for the violent incident.
Alot of sources revealed that Danry's GF begged prosecutors not to push forward with criminal charges after the arrest and stood by his side the entire time.
In fact, Vasquez posted a photo in Oct. 2016 showing the two smiling together and described her as "the person who is always with me in the good and the not so good!". "You are the love of my life and with you I will be until the end of the world princess!!!"
The two got engaged around Nov. 2017.
Report getting to us at Naija News has it that the couple had been dating since they were teenagers and the Girlfriend was adamant that the attack was "an isolated incident."
We spoke with Danry's attorney who tells us, "I recall conversations about the extreme stress he was under and the pressures to perform that he was young. Came to USA at a young age with no parents (accommodating him) and no guidance … just his dreams. She never excused his behavior just loved him enough to believe they could move forward."