Baseball Player Caught Beating Girlfriend On Stadium Surveillance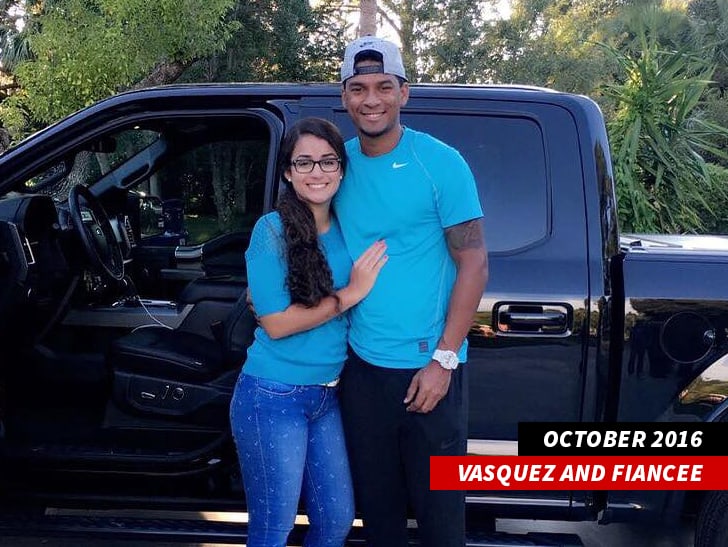 A professional baseball team in Pennsylvania has cut outfielder Danry Vasquez after a 2016 video of him beating his girlfriend was caught on the camera in a Stadium.
Vasquez was arrested for domestic violence in Texas back in August 2016, and despite the level of evidence gathered and the video showing him slapping his girlfriend in the face and continuing to beat her while dragging her down a stairwell, he basically got off with littel charges.
At the time of the incident, Vasquez was playing for the Corpus Christi Hooks the AA minor league affiliate of the Houston Astros. The team released him days after the incident.
Nueces County District Attorney Mark Gonzalez tells TMZ Sports the victim did not want to cooperate with prosecutors and wanted the case dropped.
Gonzalez says Vasquez has now completed the terms of his probation and the case was formally dismissed on March 6.
"At that point, probation checked with us, and he had done everything we asked him to do so I was forced to dismiss the case," Gonzalez told KRIS 6 News.
Vasquez went on to sign a contract with the Lancaster Barnstormers of the Atlantic League of Professional Baseball. They have now released Vasquez in the wake of the video being released … saying, "Upon being made aware of the nature of the incident, the Barnstormers made a prompt decision to cut ties with the 24-year old."
Manager Ross Peeples added, "There is no choice but to sever the relationship. Neither I, nor the Barnstormers' organization as a whole, can condone or associate with that behavior."