Fresh earthquake Claims 18 lives in Papua New Guinea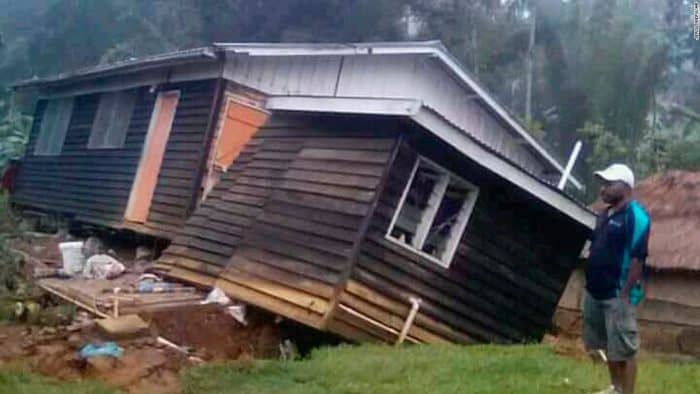 Just After 55 people lost their lives last week when a larger quake flattened villages in Papua New Guinea's, I8 people have lost their lives in a fresh  magnitude 6.7 earthquake that stroke Papua New Guinea's mountainous Southern Highlands on Wednesday.
News Agency of Nigeria reports that the tremor, shortly after midnight local time, struck just 31 km (19 miles) southwest of the epicentre of last Monday's magnitude 7.5 quake that has left government and aid agencies scrambling to provide emergency supplies to the remote region.
Australia and New Zealand on wednesday has promised to increase aids to the country.
The Wednesday's quake was the most severe of a series of aftershocks that have rattled the resource-rich region, about 600 km (370 miles) northwest of the capital Port Moresby.
The administrator of Hela Province, William Bando, confirmed that initial number of the casualty of aftershock is 18.
"It appears Hides was hardest hit. We haven't heard about potential casualties there yet, but it is a big village with many people," he added.
A spokeswoman at Papua New Guinea's National Disaster Center said on Wednesday that authorities were finalizing a final report into the casualties from the first quake.
"We are anxious to reach communities while there is a lull in what is usually a season of heavy rain. A big downpour could bring landslides in hillsides already destabilized by the earthquake, cause floods and contaminate water," said Udaya Regmi, Director the International Red Cross in Papua New Guinea.