-President Buhari has stated that no religion tolerates the killing of a person.
-We have made significant impact in tackling Boko Haram – Buhari
-"Our priority is to also ensure that everyone in the country has something to eat" – Buhari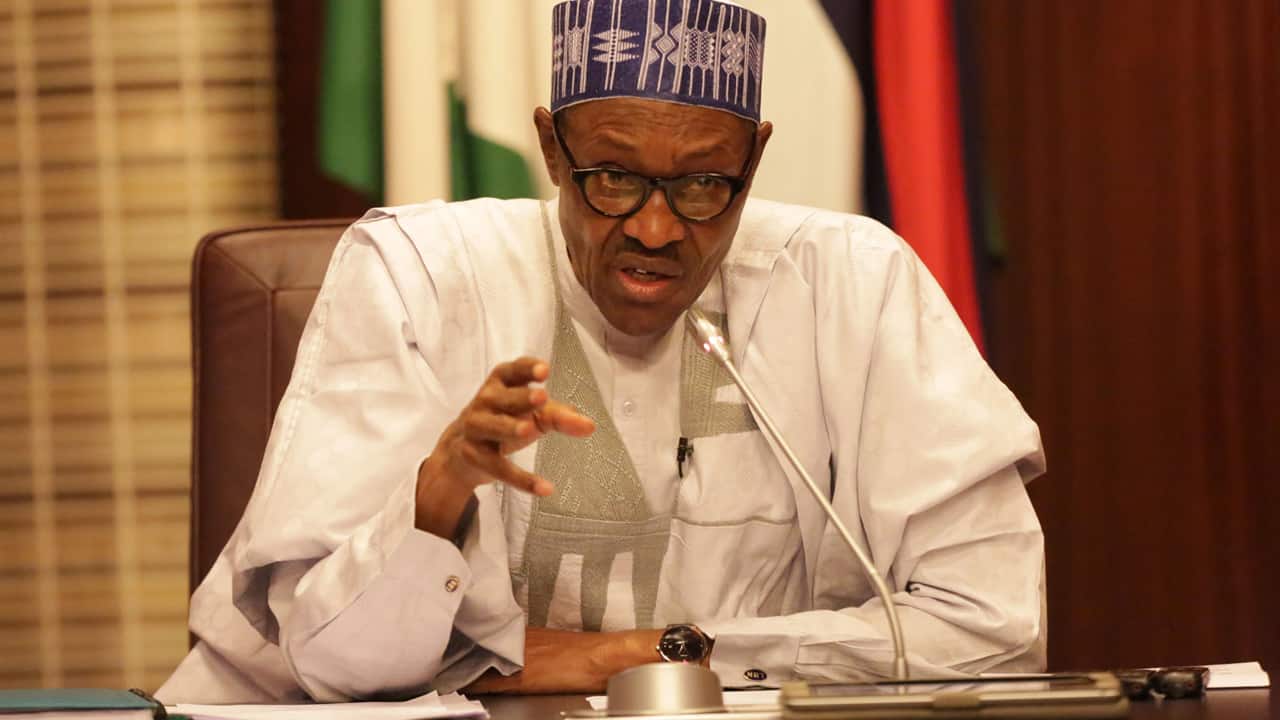 There is no excuse to kill a fellow human – Buhari
President Muhammadu Buhari has condemned religious fanatics killing individuals in the guise of pleasing God.
The president described the fanatics as ignorant saying one cannot please God by taking the life of another man.
He vowed that his government would investigate and ensure all perpetrators of the inhumane act are duly punished.
The President's made the assertions on Tuesday, at the Presidential Villa, Abuja, during separate meetings with the Qadiriyya Muslim Movement in Africa and the Izalatul-Bid'a-Wa-Iqamatus-Sunnah, his Senior Special Assistant on Media and Publicity, Garba Shehu disclosed.
The President stated that no religion or civilised culture would accept  any form of violence, particularly murder, adding that anyone, or group of persons, who perpetrated violence on the innocent in the name of a group, cause or religion lacks knowledge of the ordinances of God.
President Buhari said: "You can't kill to please God; and I know no religion tolerates the taking of another person's life in the name of a religious movement.
"There is never a justification for killing any member of the society. We have been tackling the Boko Haram menace, and we have made significant impact, and we will extend the measures to stop all wanton killings.''
He added that "Our priority is to also ensure that everyone in the country has something to eat. We are really concerned about the underprivileged.
"Graciously, God has been hearing our prayers. In the past two years, we have had bountiful harvest due to favourable conditions. All over the country, we have reports of farmers posting good harvests."
In his remarks, the leader of Qadiriyya Muslim Movement in Africa, Dr. Keribullah  Kabara, expressed the movement's support for the President, adding that they would continually pray for Buhari's good health and longer life to pursue the goal of building a stronger Nigeria that provides for all citizens.
He expressed happiness at the reports of improved security in the North-East and better harvests for farmers across the nation were clear signs of God's favour on the government, urging the President to continually look unto God.