MURIC Opposes Appeal Court Ruling On EFCC And Judges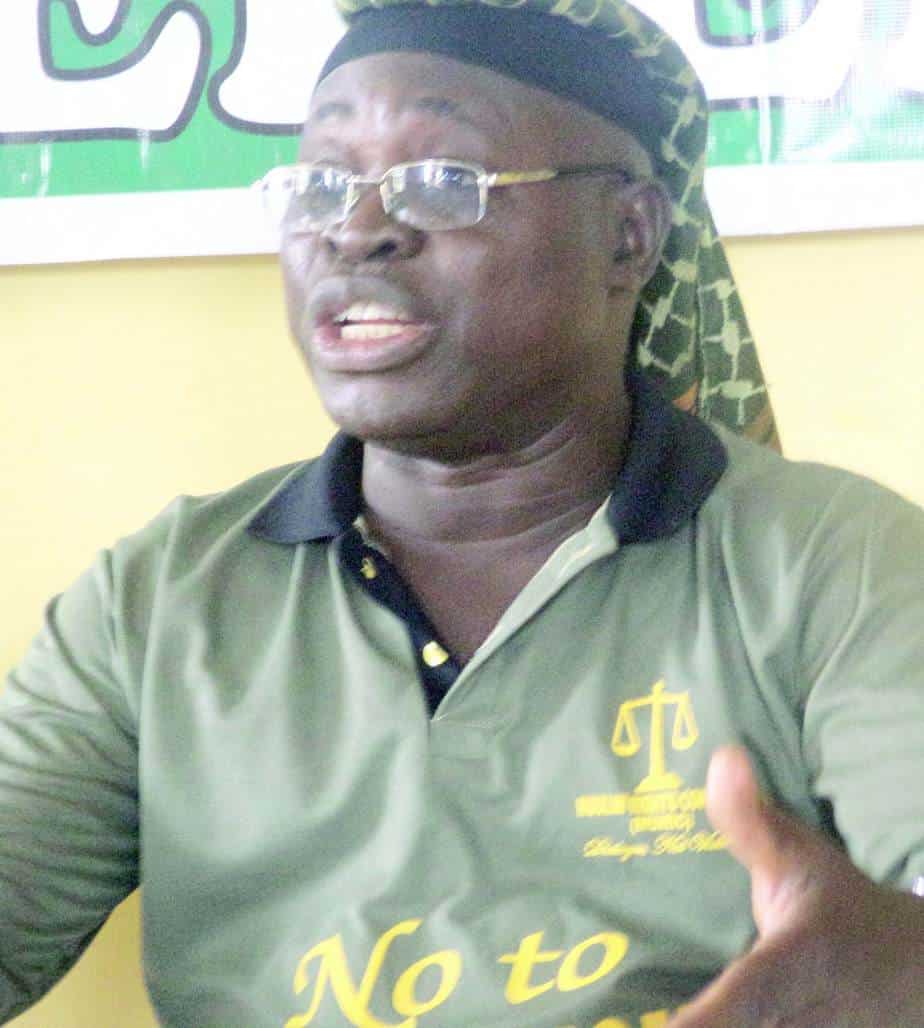 -MURIC expresses support for EFCC's decision to prosecute corrupt judges.
-The group described recent appeal court judgement on the EFCC's position as strange and unheard of.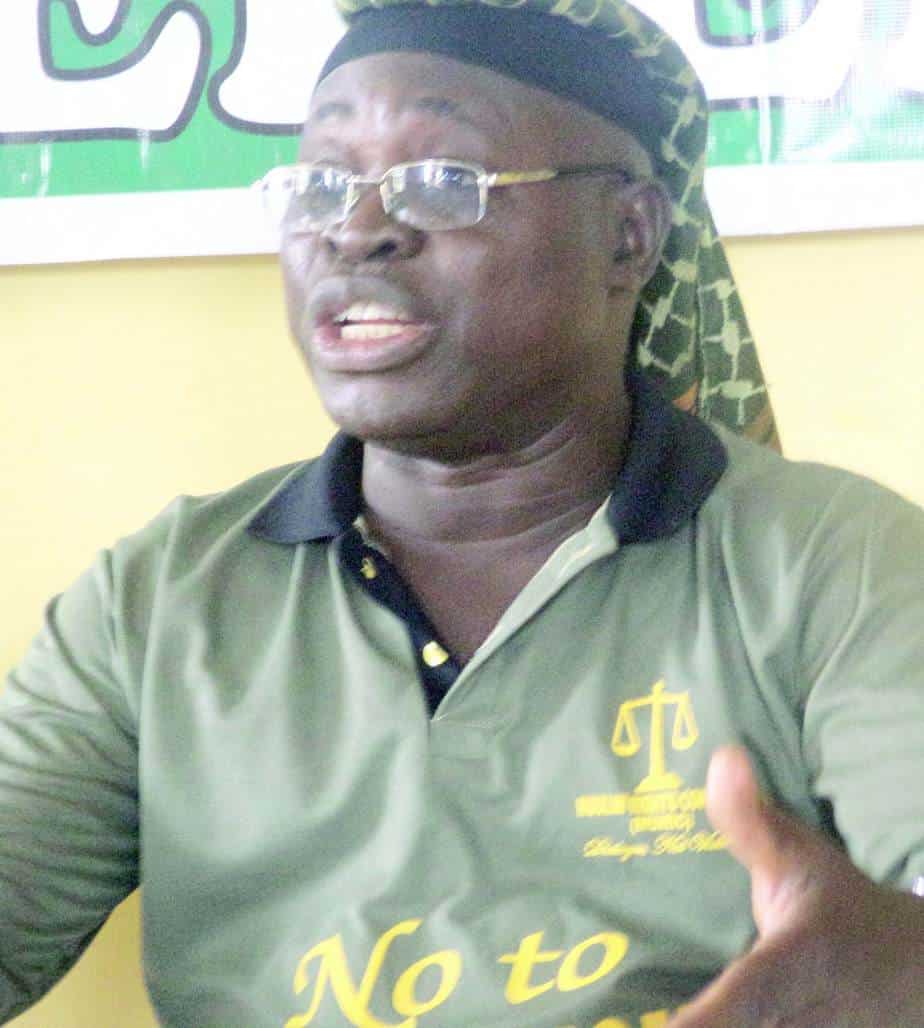 MURIC expresses support for EFCC on corrupt judges.
The Muslim Rights Concern group, (MURIC) has reacted to the recent appeal court judgement which barred the Economic and financial crimes commission, (EFCC), from investigating or prosecuting serving Judges except such Judges are first dismissed from service by the National Judicial Council (NJC).
MURIC is of the opinion that the judgement contravenes government's anti-corruption stance and may encourage corruption within the judiciary.
Recall that as reported by Naija News, Justice Hyeladzira Nganjiwa, had been arraigned by the EFCC for allegedly receiving $260,000 and N8.65 million – figures well above his expected pay as a government  official and was unable to explain the source of the funds.
A statement signed by the leader of the group, Prof. Ishaq Akintola, on the ruling is shown below:
"The Lagos Court of Appeal today ruled that the Economic and Financial Crimes Commission (EFCC) does not have powers to investigate or prosecute serving judges until after they have been dismissed by the National Judicial Council.
The Muslim Rights Concern (MURIC) rejects this ruling. It is strange and unheard of in law. It is a travesty of justice.
We are of the humble opinion that this decision is designed to frustrate the Federal Government's war against corruption. It is well known that except in a military setting, no anti-corruption war can succeed in a democracy without the cooperation of the judiciary and anti-graft fight will remain a sham so long as corrupt judges are treated as sacred cows.
How can a corrupt judge be free from prosecution by anti-graft agencies until the National Judicial Council (NJC) dismisses him? It is as simple as granting corrupt judges immunity. We are greatly disappointed. We are disappointed because the judiciary is the last hope of the common man. Yet the same judiciary has let us down.
Corruption has been responsible for depriving the hoi polloi of the dividends of democracy. It has been responsible for bad governance, insecurity, epileptic power supply, poor health facilities, bad roads, decayed infrastructure, etc and judges who collude with corrupt elements in society have worsened the situation. Such judges deserve to be exposed and punished in order to serve as deterrents to others. But the Appeal Court's decision of today has deflated the hope of the jamaahiir.
It is an open secret that corrupt government officials are prosecuted while in service. In fact their dismissal is always premised upon the pronouncement of guilt by the court. It is not the other way round. We beg to disagree. Nigerians are of the opinion that the judiciary is out to protect its own. Sentiment has been allowed to creep into hallowed chambers. It is a miscarriage of justice. Nigerians reject this camaraderie abracadabra.
It is an attempt to turn serving judges who are suspected of foul play into sacred cows and the Alpha and Omega in judicial matters. The Appeal Court's ruling of today seeks to make a judge eat his cake and have it. The bench seeks to procure immunity for judges who violate their oath of office. It is judicial conspiracy. Those who interpret the law should not be above it. This is the understanding of the principle of equality before the law in civilized societies.
Will it be right for us to ask a court of competent jurisdiction to wait while a committee of school principals determine the fate of a school principal who is suspected of professional misconduct? Is he not one of them? Didn't they rise through the ranks together? Couldn't he be keeping the secrets of some members of the committee probing him? To that extent we may assume that the Appeal Court is allowing judges suspected of corrupt enrichment to take liberty for license.
It is like saying teachers who commit atrocities in their schools cannot be arraigned until the National Union of Teachers have investigated and indicted them. Or that medical practitioners found wanting in the line of duty should not be arraigned until the Medical Council sacks them. Where in the world is this allowed?
Judge Huang Songyou, former vice president of the Supreme People's Court of China was dismissed in 2009 for misusing his power to seek profits for concerned people in return for a huge amount of bribes, accepting money as presents illegally and living a corrupt life. The Chinese Judicial Council was not allowed to intervene. Twenty judges were sacked in Ghana in December 2015 over corruption while thirteen lower court judges were sacked in Pakistan in April 2017 over corruption related cases.
To round up, we express Gibraltar Rock solidarity with the EFCC in its battle against corruption. We charge the anti-graft agency to pursue this particular case to the highest court in the land. We urge Nigerians to stand up to be counted in the fight against corruption if indeed they want to be liberated from the shackles of socio-economic oppression."