-Extending audit to 1999 would go a long way in tackling impunity of corrupt officials – SERAP 
-Group commends the establishment of the Audit Committee on Recovery and Management of Stolen Assets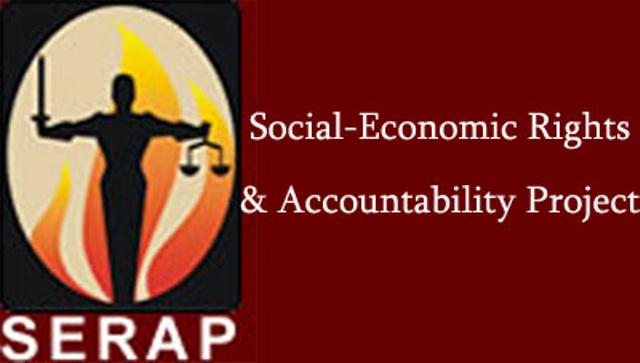 Extend audit of recovered loot to 1999 administration -SERAP
Human rights advocacy group, Socio-Economic Rights and Accountability Project, has charged President Muhammadu Buhari to broaden the audit of recovered loot to 1999 when the country returned to democratic leadership.
The group made this known in an open letter to Buhari on Sunday, noting that the extension to 1999 would be in line with a court judgment it secured in March 2016 instructing successive governments since 1999 to give an account of the recovered loot.
SERAP also expressed that the Audit Committee on Recovery and Management of Stolen Assets recently instituted by the Federal Government as a welcomed development
The letter signed by SERAP's Executive Director, Adetokunbo Mumuni, reads in part, "Extending the mandates of the committee to cover periods starting from the return of democracy in 1999 could have a profound effect on combating the culture of impunity that prevails wherever corrupt individuals feel that the risk of punishment is low, and that they would be allowed to keep their ill-gotten wealth.
"Partial implementation of the judgment by Justice Mohammed Idris would continue to encourage impunity for grand corruption. And the effects of corruption on the rule of law are not only harmful, but also destructive to the entire criminal justice system, as well as erode public trust in law and order.
"We believe that the more transparent and democratic a society is, the more resilient it would be against corruption. And the more corruption is tamed, and recovered stolen assets properly spent on developmental projects, the more Nigeria can thrive among the comity of nations."