Forget 2019 ambition, APC Chieftain advises Buhari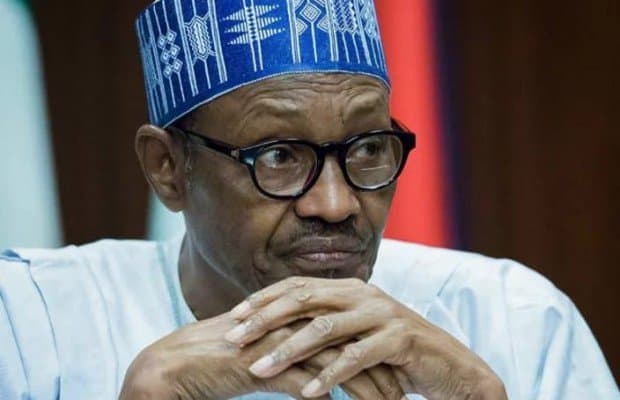 Magaji urges President Buhari to jettison 2019 ambition.
A chieftain of the All Progressives Congress (APC) in Kano state, Mauzu Magaji, has advised President Muhammadu Buhari to ignore those encouraging him to re-contest in 2019 election.
Magaji, a former Special Adviser on Projects to ex-governor Rabiu Musa Kwankwaso, said this while speaking with newsmen on Tuesday in Abuja, recalling that even the president had complained of his age when he assumed power in 2015.
He noted that the president has achieved a lot for the nation and needed to step down for the young and vibrant politicians as he (the president) can not handle some political dynamics of the country.
Read also: Anambra Election: APGA calls on Buhari to stop El-Rufai, Okorocha, Orji Kalu from rigging election
"Honestly, if you ask me l will say that the President has given so much to this country and he has done so much within his coming into the democratic space that the limitations that we have highlighted now have the potential to ruin his integrity and reputations if he continues this way.
"Unless he addresses them and we have analyzed here that addressing them might be difficult for him. I think there is a milestone in democracy that you might say even if l am giving 10 years there is much l can do but if l set the foundation and l am happy l have restored confidence and l have brought hope back and l could get younger people," Magaji said.
"Even the President himself complained about his age when he came and complained about the dirty process within the polity which is not in tandem with what he is used to.
Read also: President Buhari appoints new acting DG of NIA
"So, there are political dynamics that he is not capable of assimilating, therefore we need some politicians that are vibrant, younger and capable of managing the dynamics of diabolical plans of some politicians against the state and check-mating them.
"Also they must be persons that have demonstrated the pedigree and capabilities to build a nation either from the responsibility they held before or from things they have manifested in their lives and they have the integrity to manage the resources and the moral balance to treat Nigerians equitably and fairly.
"Those are the people l think the President should look out for and hand over this nation to them as a legacy," he added.
Source: Naija News