Governor Tambuwal pardons five officials indicted for N15bn fraud by EFCC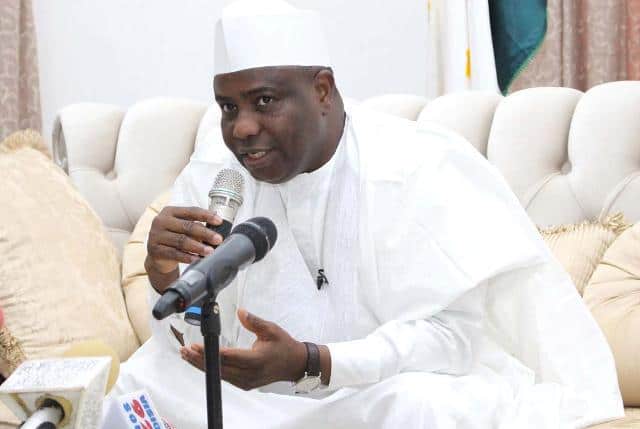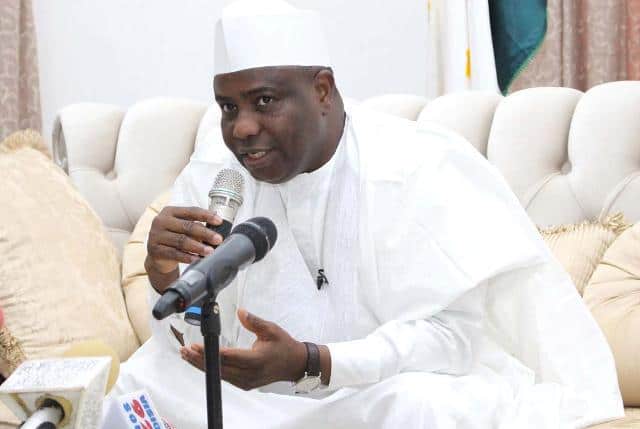 Sokoto State Governor, Aminu Tamubuwal has granted state pardon to five officials of the state who are facing trial for allegedly defrauding the state to the tune of N15 billion.
Following the pardon, Justice Bello Abbas of the Sokoto High Court, who is presiding over the corruption case, discharged the affected persons.
The Economic and Financial Crimes Commission (EFCC) made this known on its Facebook page late on Monday, adding that the commission had appealed the judgement.
According to the EFCC, the accused persons were charged alongside Attahiru Bafarawa, the immediate past Sokoto State Governor, and others, but curiously, only five of them, who are currently serving in the Tambuwal administration were pardoned, while the others, including Bafarawa, were left to their fate.
They are: Tukur Alkali, Commissioner for Animal Health and Fisheries Development; Isa Achida, Commissioner for Home Affairs; Maigari Dingyadi, Chairman, Governing Board, National Commission for Colleges of Education; Habibu Modachi, member representing Isa constituency in the state House of Assembly; and Isah Bello, a Permanent Secretary.
The accused persons were first arraigned in 2009, having also served under Bafarawa between 2002 and 2007.
"The EFCC, on September 25, 2017 filed an appeal at the Court of Appeal, Sokoto Division, challenging the judgment delivered by the Sokoto State High in respect of pardon granted by the Governor of Sokoto, Aminu Waziri Tambuwal, to five accused persons who were charged alongside former governor Attahiru Bafarawa," the EFCC stated.
"It would be recalled that on June 29, 2017, the Sokoto State High Court presided over by Justice Bello Abbas delivered a judgment discharging five accused persons, Alhaji Tukur Alkali, Bello Isah, Alhaji Isah Sadiq, Alhaji Habibu Modachi and Alhaji Muhammadu Dingyadi.
"The ruling was sequel to a motion filed by the respondents seeking to be discharged from further criminal proceedings based on a pardon granted to them by the Sokoto State Government."
Reacting to the development, Itse Sagay, a Senior Advocate of Nigeria and Chairman of the Presidential Advisory Committee Against Corruption (PACAC) said that Tambuwal's action is illegal and against the anti-corruption campaign of President Muhammadu Bhari.
"It is only the Attorney General of the Federation that can ask for a case that is being prosecuted by the Federal Government to be withdrawn, so what Tambuwal did by pardoning is illegal," Sagay said.
"Secondly, the money that was allegedly stolen belonged to the people of Sokoto and not Tambuwal."