Breaking: 475 pump-action riffles in Apapa confiscated by Customs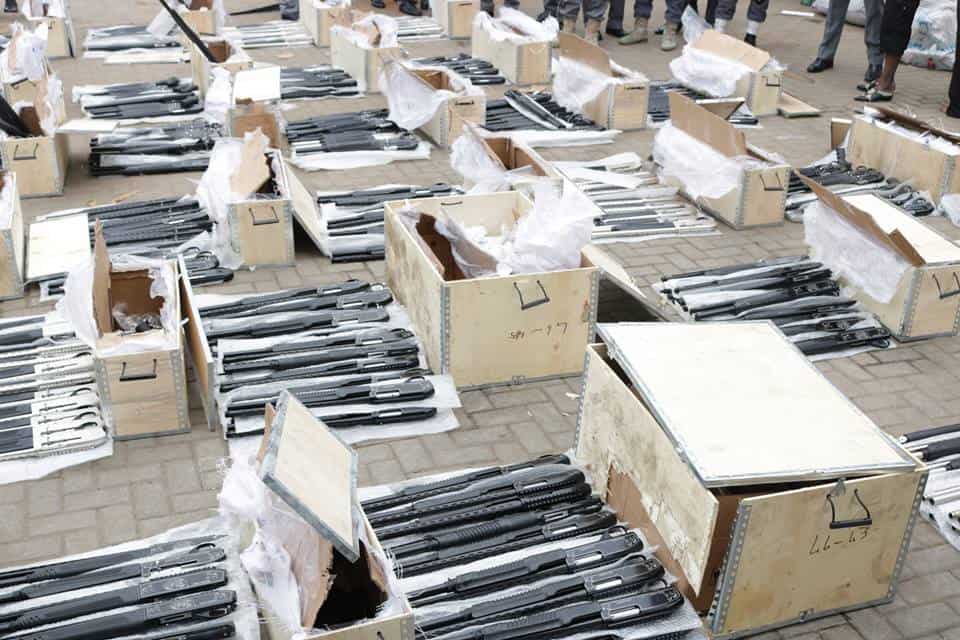 A container load of pump-action riffle  was confiscated by the Tin Can Island Command of the Nigerian Customs Service (NCS) on Tuesday, September 19.
The shipment containing the cache of arms was reportedly imported from Turkey.
A fortnight ago, the command intercepted a 20-foot container laden with 1,100 pump action rifles.
The container with number, CMAU189817/8 is reportedly to contain about 475 sets of pump-action riffles, the Sun reports.
The latest container is also believed to belong to the importer of the 1,100 pump action rifles that were recently seized in Lagos.
This is the fourth interception this year. On March 10, 2017, 661 pump action riffles were intercepted by Customs. On May 23, 440 pump action rifles were intercepted. On September 11, another set of pump action rifles were intercepted. All the items were said to have come from Turkey.
"The container is owned by the same importer of the 1,100 guns. After a detailed profiling of the importer ordered by the area controller, it was discovered that he still has another container inside the port. So, officers were asked to fish out the container for examination. But I don't know why they are hiding the identity of the importer," a source told The Sun.
But when contacted, the National Public Relations Officer of the service, Joseph Attah, said a container was suspected and it has not been examined to know what is inside.