Buhari is locked up, "dying" in Aso Rock – Perry Brimah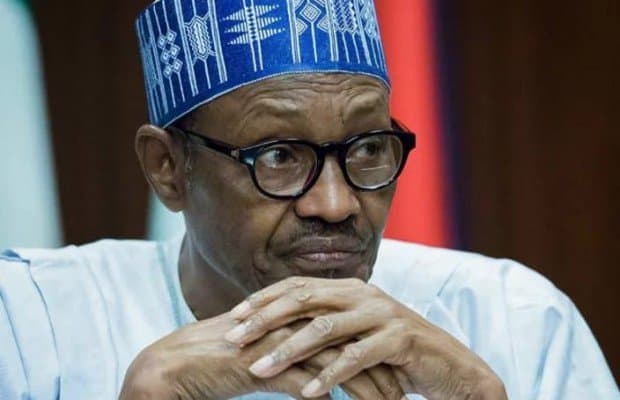 A popular columnist and convener of 'Every Nigerian Do Something', Perry Brimah, has raised an alarm that President Buhari is seriously sick and dying in office but he is being locked up by some cabals.
In a statement on Friday, April 21, Perry Brimah alleged that the country was being very compassionless to its president given their silence of not asking about him when he rarely appears in state functions. He, therefore, urged the masses to rise up against the "cabal" locking up Buhari.
The statement reads:
"There can be no denying how chronically ill president Muhammadu Buhari looks when he seldom does appear in public. The last time was last week Friday when Kaduna state governor Nasir el-Rufai came visiting.
"The videos of Buhari walking for Friday prayers bring tears to eyes. His asthenic figure now no more than skin-and-bones as he sat down for the Jummah service was heart-wrenching.
"How can a people be so cold they expose a grandfather to this type of extreme stress and deprive him from his needed rest and medical expert attention by tasking him to lead the world's most complex nation?
"Have we as a people lost our humanity that we continue to task Buhari like this and not campaign for him to be relieved of our burden and rest towards recovery?
"It is insane to continue to deprive him and the nation by locking him up and burdening him with a challenge too heavy for even a strong young man to bear talk-less an old man who just returned from a 49-day leave in which he received blood transfusions and unknown cocktails of serious medications.
"For those of us in the medical profession, we recognize the president's loss of hair on his head and facial hair as well as his reported blood transfusions as possible evidence of cancer chemotherapy.
"God forbid, however, if this is the condition the president is being managed for that the cabal is hiding from the people, the wickedness of the selfish cabal that forces him to remain locked up, "dying" in Aso Rock instead of receiving best therapy, should be vehemently opposed by us masses.
"Whoever is found guilty of hiding any serious diagnosis the president may have and bundling him back to deteriorate in Aso Rock under pressure of Nigeria's humongous burden should be dealt with according to the full extent of the law. This is not only criminal but sinful.
"A great fear is, what if (God forbid) president Buhari should collapse? This time he may not yet have handed over to Vice president Yemi Osinbajo as "acting president" and Nigeria may be thrown into the chaos that perhaps some desperate politicians eyeing the presidency seat are secretly plotting for. Nigeria cannot afford to be thrown into such state of dilemma and disarray.
"It's time for Nigerians to demand full disclosure of the true state of health of president Muhammadu Buhari and immediate best options for him to be allowed to rest and recover instead of being locked up to literally die under the weight of Nigeria".
Meanwhile Ekiti State Governor, Mr Ayodele Fayose has questioned President Muhammadu Buhari's persistent absence from state functions, especially the weekly Federal Executive Council (FEC) meetings, asking whether or not the president was now governing the country by proxy.
He said; "Every day, what we hear is President said this, President said that without seeing the President in any official function and one is prompted to ask; where is the president?"
Download NAIJA NEWS app: