Sexual scandal: My daughter is lying against Apostle Suleman – Stephanie Otobo's father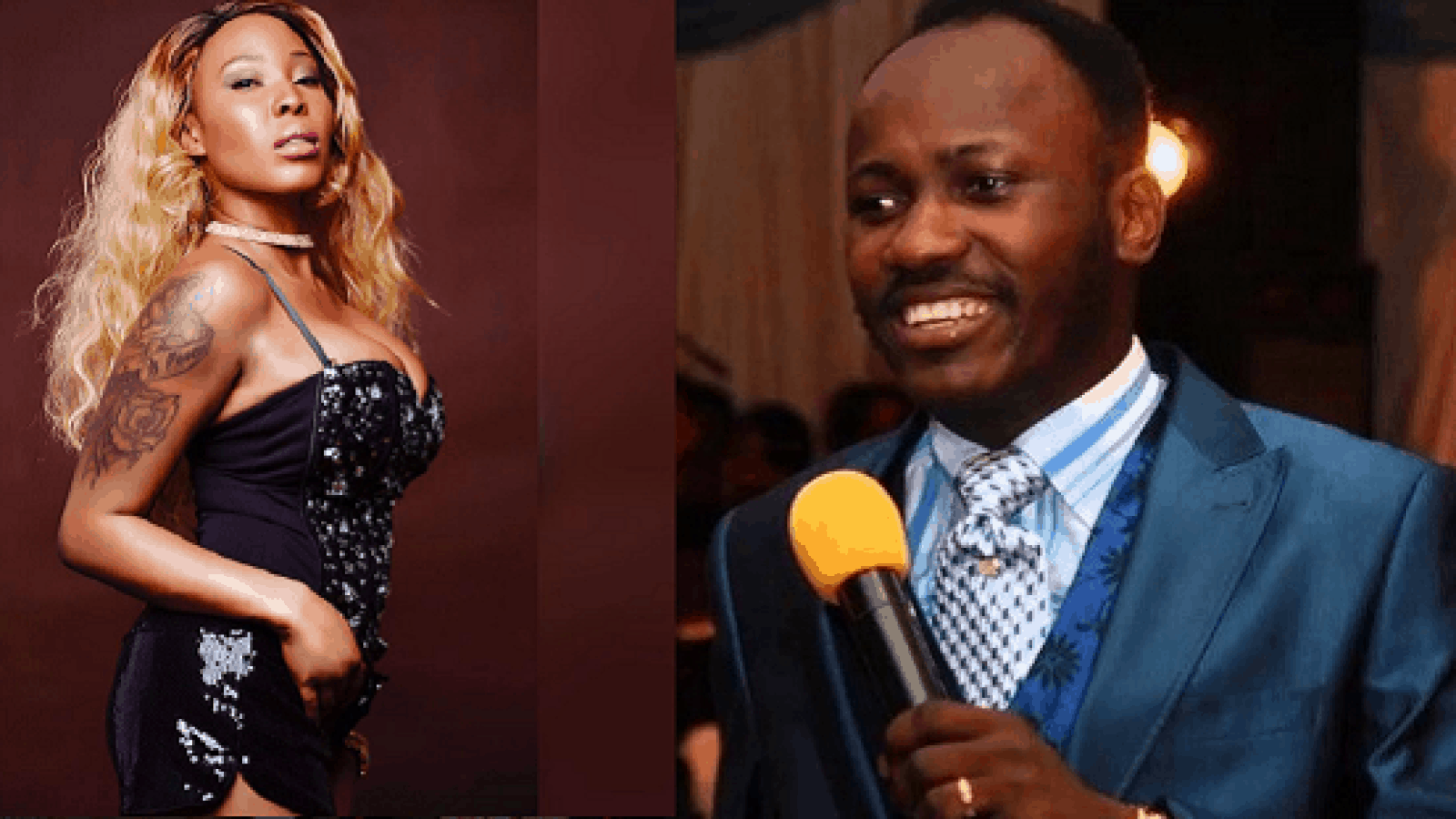 The father of Stephanie Otobo who allegedly involved in sexual scandal Apostle Johnson Suleiman of Omega Fire Ministry has denied his daughters claim that there was any form of traditional marriage rites between the Pastor and his family
Stephanie Otobo had claimed amongst many other allegations that the preacher had approached his father for her hand in marriage.
The Canadian based Miss Otobo sparked social media frenzy on Monday after she sparked Apostle Suleiman Sex Scandal claiming that she was pregnant for the preacher.
Stephanie's father Rev. Otobo told journalists in Abuja on Monday that Apostle Suleiman had neither been to his compound nor knew where he lived.
When newsmen asked whether Apostle Suleiman had ever been to his house for any marriage introduction with his daughter, Rev. Otobo responded: "Not at all. Apostle Suleiman does not even know where I live."
He said he was shocked that his daughter could go all that far attempting to rubbish the reputation of the man of God, adding that he was shocked to hear all his daughter said about Suleiman.
He said:
I was shocked to hear this thing just yesterday. I'm not part of it at all. Even that my daughter, as I speak, we are at loggerhead because two months ago, I saw her picture on the internet, through her whatsapp.
"I had a shout with her on the way she dressed and I saw her with tattoo and all that, I now advised her that 'look, why are you dressing like this, you need to dress decently even on whatsapp, she flayed at me, giving me names, calling me names, telling me I'm not serving God and different kinds of things I cannot even reveal to you now."
"She insulted me and told me that from that day on, I was not her father anymore and that I should just forget about her for life."
"If a daughter is telling her father that, I don't know why I would be involved in anything that concerns her. I'm not aware of all these things that she's talking about, not at all"
He admitted that his daughter told him that she lived in Canada, wondering who she knew there that she was staying with.
"She told me she lives in Canada, I don't know who she knew there", he added.
When he was asked about his daughters claim that the man of God made a formal proposal to his family, He replied.
"Not at all. So there was nothing like introduction regarding marriage between Apostle Suleiman and your daughter in your house?  Apostle Suleiman does not even know where I live."