I am not a thief I cannot be a thief -Ibori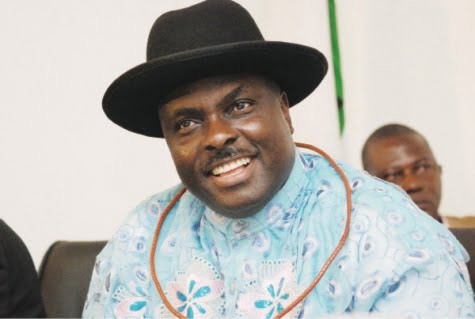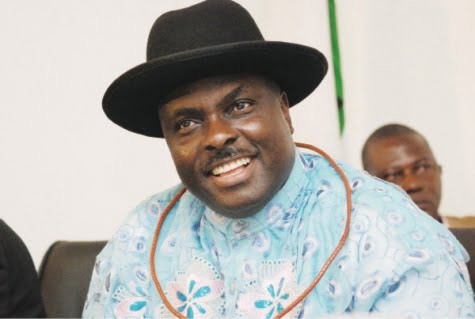 A former governor of Delta State, James Ibori, who was convicted of money laundering in the United Kingdom, said on Sunday, that he was not a thief.
Ibori, dressed in Urhobo traditional attire, flanked by his elder sister, Mrs. Christine Ibori-Ibie and daughter, Erhiatake, arrived the venue of the thanksgiving at about 10.30am after the praise and worship service had commenced.
Ibori while speaking at a public thanksgiving service organised in his honour by the people of Oghara Kingdom at the First Baptist Church, Oghara in Delta State said, "Today, I have decided to speak for myself, I am not a thief. I cannot be a thief. Today is the day they say I should give testimony to God. For those that know me, you know that my entire life is a testimony itself and I have said it over and over again that my life is fashioned by God, directed by God, sealed, acknowledged and blessed by God and I believe that since the day I was born.
"Like Archbishop Avwomakpa said, when this whole commotion started, what was most painful to me was the pain and suffering that my people were going through. What I went through has nothing to do with me as a person because for some reasons, like I said to you, I drew my strength from God and somehow, I knew that God would stand by me.
 "I knew that one day, this day would come. I am indeed very pleased that I can now stand before you and look at your faces, faces that I have missed and those of you that have indeed suffered the pains of my absence. It has nothing to do with me."
The former governor, who switched between Urhobo and English languages while speaking, added, "So, when I reflect, it gives me joy that all your prayers, God has answered, all your support and solidarity for me all through this period, it is indeed not what I can begin to say. Like what our former chief of staff, Francis Agboroh, said 'it is unthinkable.'
"If I am to give testimony of my journey you will not leave here. The only testimony that I have is the fact that I am back and alive in your midst. And again, I say that I never had any doubt in my mind that I would get back home. When I looked at how things were going, I discovered that they wanted to separate me from you people. They wanted me to go to the corner where I won't be seen.
"That's how I see it. …I am happy to be home with my people. There is nobody that can battle with the Lord. An Urhobo adage says there is time for everything (okemutie). A day will come when I will tell my story and every one of you will hear me. Today is to thank God."
Earlier in his message tagged, 'Knowing the gift of God,' the South-South Chairman of the Christian Association of Nigeria, Archbishop Goddowell Avwomakpa, said a man carrying the gift of God was the one sent to bring joy to his people.
He added that Ibori was a gift to the Urhobo people irrespective of what he had passed through.
Avwomakpa stated that the people of the state were happy to have had Ibori back in good health.
In his brief remark, the traditional ruler of Oghara Kingdom, HRM Orefe III, said the thanksgiving was held to celebrate Ibori who had returned from the UK alive and in good health.
The monarch said, "What we are witnessing today started since last year when we heard that our son would soon be freed. Oghara is blessed with a big son in whom we are well pleased. Our son has put Oghara on the world map. We lost our son at a point but we are happy that he has returned and we are rejoicing.
"He (Ibori) is somebody who respects his kingdom and his monarch. We must continue to pray for him because he has touched many lives."
One of Ibori's loyalists, Olorogun Abu, said, "We are thanking God with Chief James Ibori because as the executive governor of Delta State he initiated and inaugurated a lot of laudable projects and programmes that had direct bearing on the lives of the majority of Deltans positively.
"Yes, it's true he also made a few mistakes as a human being but he 'sinned' because he bravely spearheaded and championed the resource control advocacy to the chagrin of some big toes that hitherto were beneficiaries of the deplorable exploitation of the Niger Delta.
"The truth is when a leader truly affects the lives of majority of his people, they tend to ignore his weakness and errors. There are so many ex-governors whom if faced with the same travails faced by Ibori, they won't get the same support Ibori is enjoying from Deltans today.
"Ibori's natural charisma cannot be taken away from him as witnessed by the tumultuous welcome that ushered him back home. It is high time Deltans far and wide put behind their differences and rally around the Ibori Resource Control Brand to ameliorate their sufferings and get a better deal," Abu urged.
The thanksgiving, which was attended by politicians including a former Delta State governor, Emmanuel Uduaghan, a former Police Affairs Minister and his wife,  Alaowie and Mrs. Broderick Bozimo, Ibori's former deputy, Chief Benjamin Elue, Senator Emmanuel Aguariavwodo, Mr. Ovuozourie Macaulay and Olorogun Paul Abu, was held under tight security.
---
---
© 2023 Naija News, a division of Polance Media Inc.