'Obasa's Son Is Home Owner In Canada' – David Hundeyin Knocks Lagos Speaker Over New Property Laws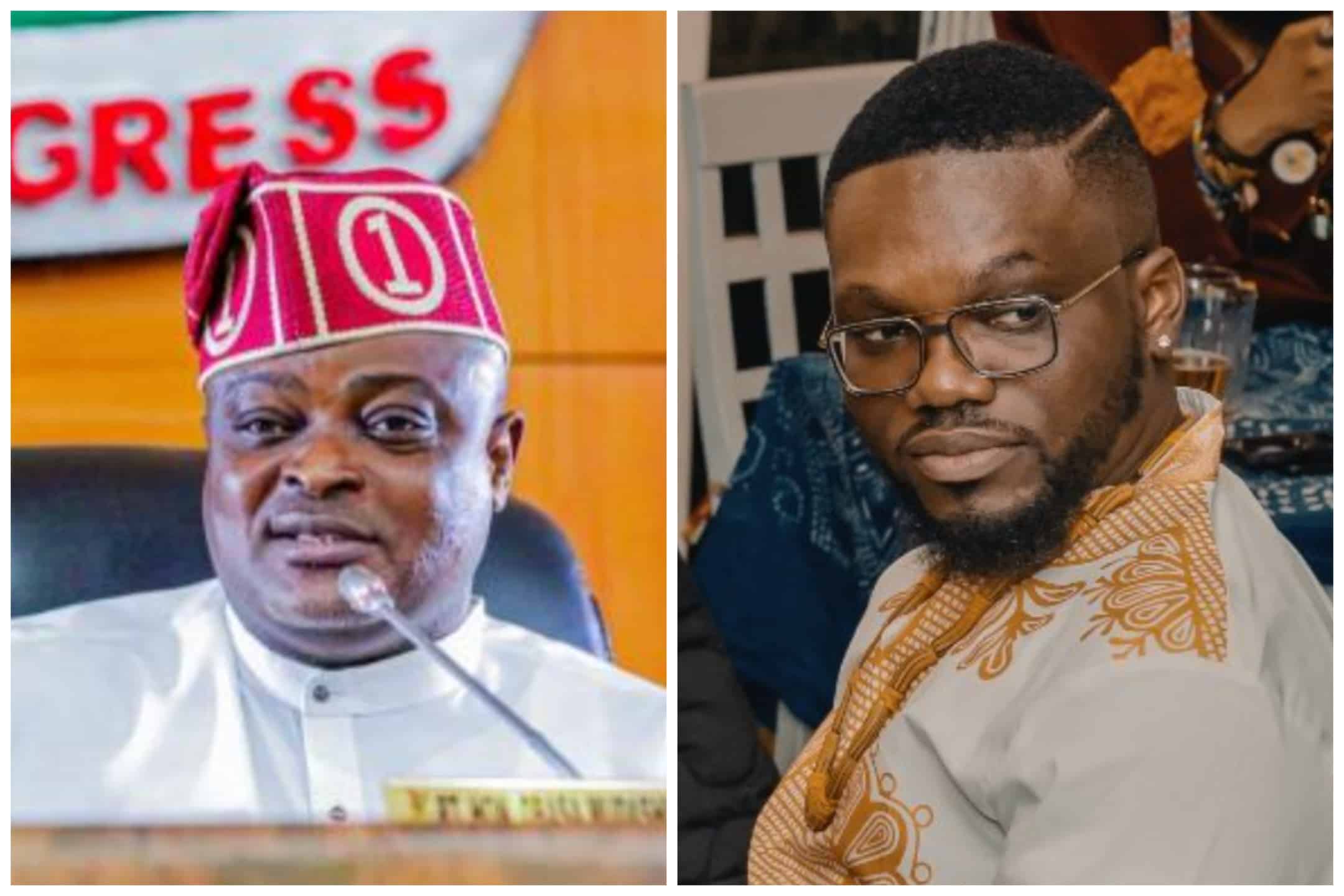 Nigerian investigative journalist, David Hundeyin, has slammed Speaker of the Lagos State House of Assembly,  Mudashiru Obasa, over the new property laws.
Naija News reports that Obasa, on Tuesday, disclosed that the state would pass new laws for the protection of its indigenes.
Obasa, who was elected speaker of the Lagos Assembly for the third consecutive term, said as part of its legislative agenda, there would be laws and resolutions in the areas of economy and commerce, property and titles, and reversal of all that are reversible to protect the interest of the indigenes.
Obasa, who hinted at some of the controversies in the build-up to the 2023 elections, including the argument that non-indigenes wanted to take over the state, declared that Lagos is a Yoruba land.
Reacting to this, Hundeyin in a post via Twitter on Thursday, alleged that Obasa's son, who happens to be his close friend and former classmate owns a home in Canada.
Hundeyin also slammed Obasa over the new law saying he is also not an indigene of Lagos State.
He said, "Obasa's son who happens to be my good friend and former classmate, happens to live in Canada, where he is also a homeowner.
"Me, I will not say much on this issue. If they gave birth to you people, try this nonsense first.
"Non-indigenes" shouldn't live and own property in Lagos (which you're NOT even indigenous to), but your family members can live and own property in another country on another continent.
"People who open their mouths and leak jam talk before thinking it through."