Fela's Daughter, Yeni Kuti Breaks Silence On Father's Death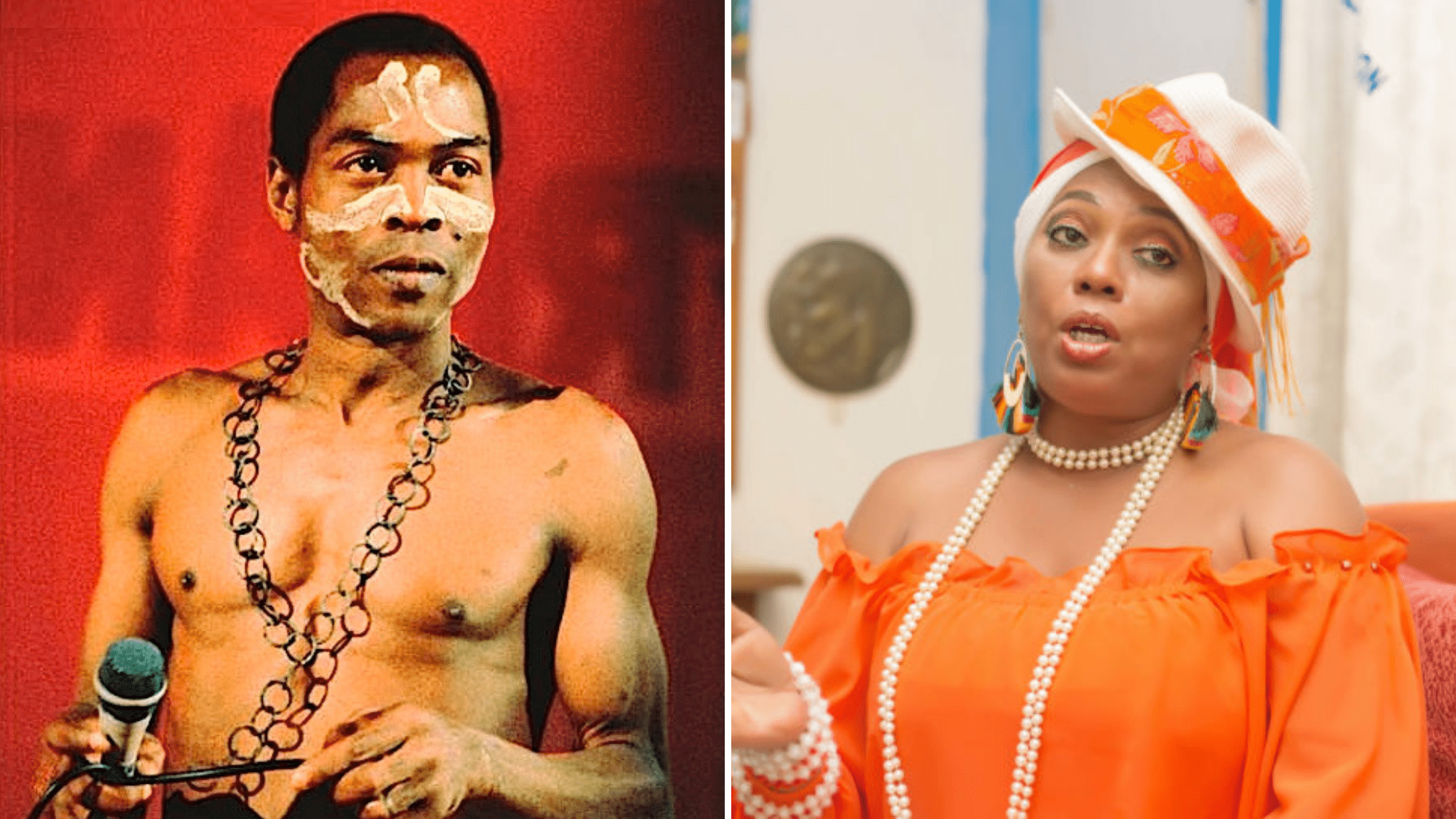 Nigerian dancer and TV presenter, Yeni Kuti, has broken the silence on the cause of her father, Fela Anikulapo-Kuti's death.
Naija News recalls that Fela died on the 2nd of August 1997 in Lagos.
Twenty-six years after the demise of the Afrobeat pioneer, Yeni acknowledged that their father died of Acquired Immunodeficiency Syndrome (AIDS).
Speaking during a recent chat with media personality, Chude Jideonwo, Yeni said though the whole family had rejected the move by her uncle, Dr Olikoye Ransome-Kuti, to announce that Fela died of AIDS, it was the best decision he made.
She noted that there was a series of arguments when Olikoye vowed to publicise the cause of Fela's death, but the children later accepted his decision after persuasion from family members.
Yeni acknowledged that the announcement by her uncle put aside speculations by people and journalists.
She said, "Then, I didn't think the decision by his brother [Dr. Olikoye Ransome Kuti] to announce that he [Fela] died of AIDS was the best.
"I remember we [Fela's children] had a big fight with my uncle at a time. They had already diagnosed Fela with AIDS at the hospital.
"Uncle Koye wasn't in town when the diagnosis came. And he came maybe about two days later…Then he called us, Femi, Shola and I, 'you know what has happened, I'm going to announce to the press that he has AIDS.'
"We said, 'No, way'. At that time, we still thought Fela would survive. We said, 'look, it's not your place to announce that Fela has AIDS, if Fela survives, let him.' And he said, 'Okay, you have a point.'
"But then, Fela now died. And he [Dr. Olikoye Ransome-Kuti] said he is going to announce that Fela had AIDS.
"We quarrelled with him. The whole family started talking to us, 'it's not good to lie, people are still going to discover.' So, reluctantly, we agreed.
"But I have to say it now, I think it was the best decision that my uncle made. If he had not announced it, till now they [journalists] will still be doing underground 'what killed Fela?'"