Buhari Launches Comic Book In Aso Rock [Photos]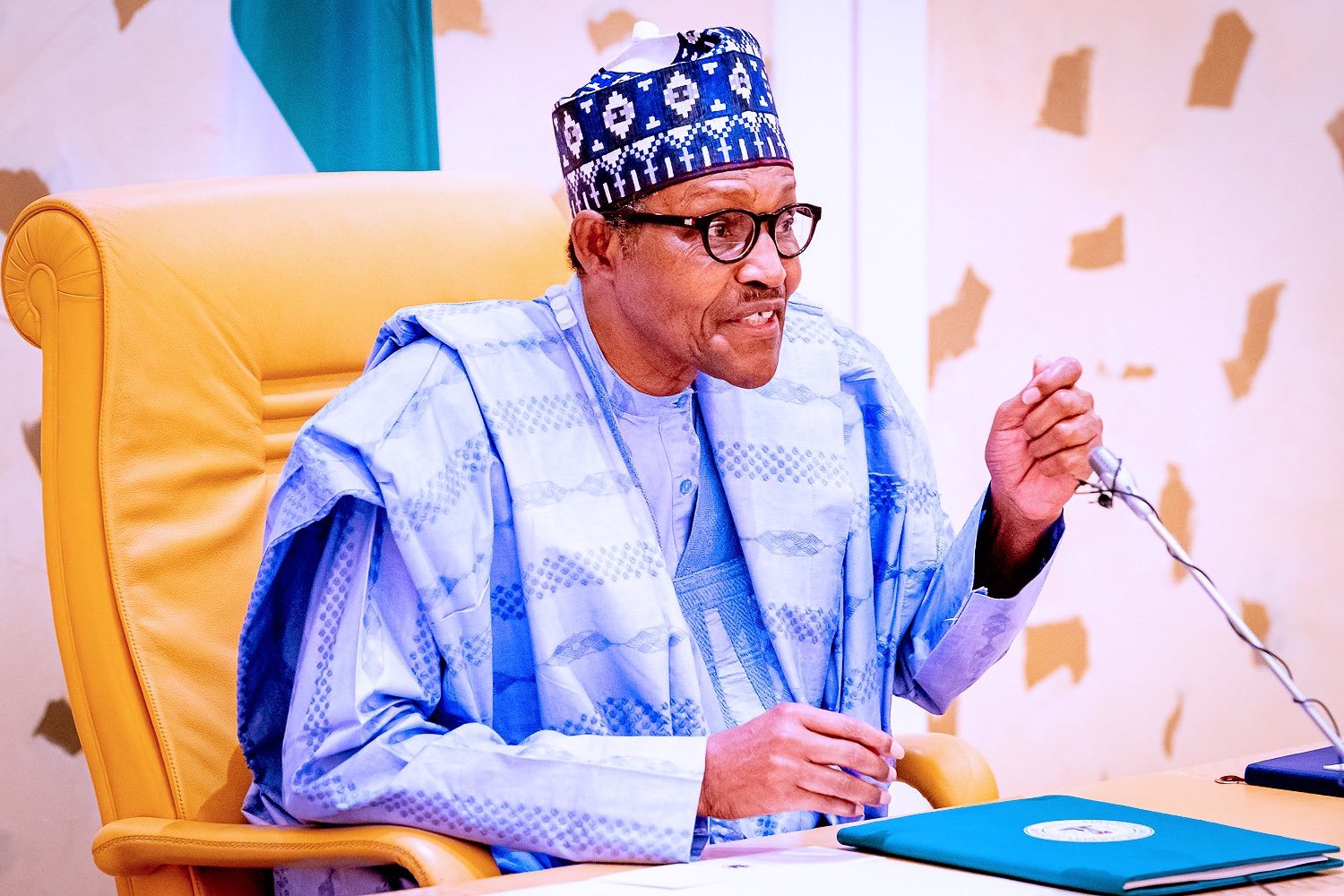 President Muhammadu Buhari, on Saturday, launched a comic book titled "How to Make Nigeria Great" in commemoration of this year's Children's Day.
Speaking during the presentation of the comic book at the State House in Abuja, the President urged all Nigerian children to love the country and make decisions in favour of the country when they are in a position to lead.
President Buhari asserted that Nigerian children must prepare to be good future leaders and followers as no foreigner will rule the country for them, stressing that the future starts with them.
He said: "My dear children, citizens, and leaders of tomorrow, This is a very special occasion for me as I prepare to leave office after eight years of contributing my modest quota to the development of our country. I find it very fulfilling that I am concluding my national assignment by having this interaction with you. Without any doubt, you are the leaders of tomorrow.
"You may become engineers, doctors, accountants, journalists, IT experts, judges and lawyers, to name just a few. The country is going to be in your hands one day. We are not going to import foreigners to come and run our country. We must do that ourselves.
"I am privileged to be standing in front of a new generation of future citizens and leaders to whom we hope to bequeath a country they can be proud of and a country they will take higher in the comity of nations when it is their turn to serve their fatherland.
"My dear children, what kind of Nigeria do you want? Do you want a country of honest people who will do everything to make Nigeria great? Do you want a country of dishonest people? Do you want a country of patriots whose motivation is building a peaceful and prosperous nation that everyone will be proud of? Do you want a country where it is hate-mongers that will be calling the shots?
"I will tell you one thing: the choice is yours. When I talk about a country full of honest people and patriotic citizens, I am not talking about aliens. I am talking about you.
"The future starts with you. If you are going to be honest, it starts today, not when you get into public office or become a managing director. If you are going to be patriotic, it starts today, not when you have finished school. You must be prepared to be leaders and also followers. Not all can be leaders. You must follow your leaders.
"You are the future and the future has started already. Whatever you are going to be, you are already preparing for it. If you do not prepare today, there will be no good future."