May 29: Dollar Rises To N760 As Legislators Scamper For Foreign Currency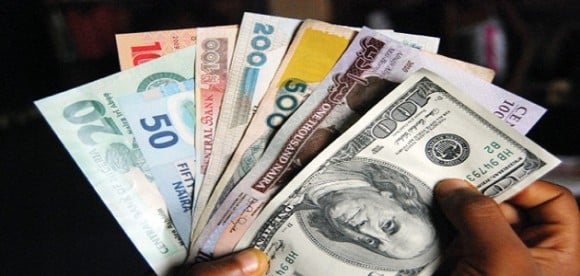 With about 10 days to the inauguration of the next administration, the dollar has risen to N760 ahead of May 29.
Naija News understands that as at Thursday in Abuja, the dollar was changing for N760.
This is as politicians, majorly legislators scamper for hard currency, as the tussle for the leadership of the 10th National Assembly is ongoing.
This platform learnt from Daily Trust that ahead of the inauguration of the 10th Assembly, aspirants for the Senate presidency and House of Representatives speaker's position have been reaching out to lawmakers-elect, allegedly with thousands of dollars, to get their votes during the election of principal officers.
It was reliable gathered from the report that lawmakers confirmed  that even after the zoning arrangement by the All Progressives Congress (APC), aspirants for principal positions have not stopped dolling out dollars to their colleagues, as some insist on going ahead with their bids for the Senate presidency and speakership.
However, some Bureau de Change (BDC) operators told told Daily Trust  that the dollar, which had in the last four weeks hovered around N735, went up to N760 in Abuja on Thursday.
According to them, the development has caused the dollar to rise by N12  the highest in recent times.
A BDC operator in Abuja identified as Ahmed Sabitu, said a dollar is now exchanged for N760.
"Today, if you want to buy, we will sell it to you at N760 to $1, but if you are selling, we will give it to you at N750," he said.
Asked why the hike in price, he said, "Market forces have made the dollar to increase, and there is nothing we can do about it."
According to him, the contenders for presiding officers of the National Assembly are reaching out to their colleagues with dollars.
He said "On Wednesday, it was selling for N748 as of 8pm. But today (Thursday) it is selling for N761 as of 6pm. This is because of the mad rush for the currency by politicians.
"Through their agents, they are mopping up the currency. We were told that the assembly would be inaugurated next month. Aside from contenders, some people are converting their assets to dollars ahead of the inauguration. They are afraid of the policies the new administration may introduce." 
Another BDC operator in Lagos identified as Yusuf Baba Ringim, said the price depends on how much a customer wants to exchange
He explained that "If you're buying $1,000 and above, we will sell it at N755 per dollar, but if it is anything less than that, then you have to pay N760 per dollar." 
Asked when the currency exchange rate rose, Ringim said, "Only last week, and we have to work according to the market."