Speed Darlington Rocks Military Camo, Gives Reason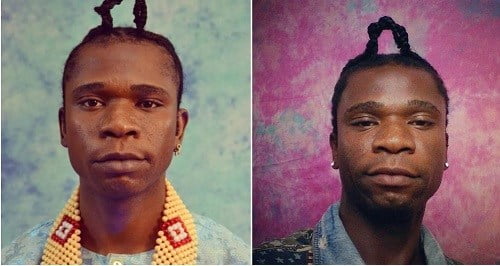 Controversial US-based rapper, Speed Darlington has given reasons why he will not to take off the military camo he wears.
Darlington in a video shared on his Instagram on Thursday stated that he will use the military to shine.
In a video he posted online, he said: "I am ready for today. This is what I want to wear. Great IB told me not to wear it the Nigerian Army will use me to shine.
" I told him I will use military shine. I am not taking it off, this is not army design (shows designs). If I am safe in a foreign land, I should be safe in my own father's land."
Watch video below;
Ashmusy Speaks About Her Wealth
Meanwhile, Ashmusy has opened up about her wealth and how she knew she would be rich and famous since she was 16.
In a recent interview, Amarachi disclosed that she always knew, she'd end up a star as she is very talented in acting and can fulfill any role given to her.
She said: "In my diary as a 16-year old, I wrote that I would become a star in Hollywood. That was even my dream. I am a very ambitious person. I have always known that I would be a very big star, and I am just starting. Acting is a talent for me. I can kill any role you give me anytime, any day. It is a huge talent that I have not even started showing off yet because it's crazy in there."