El-Rufai Reacts As Wife Queries Him Over Twitter Blue Badge Purchase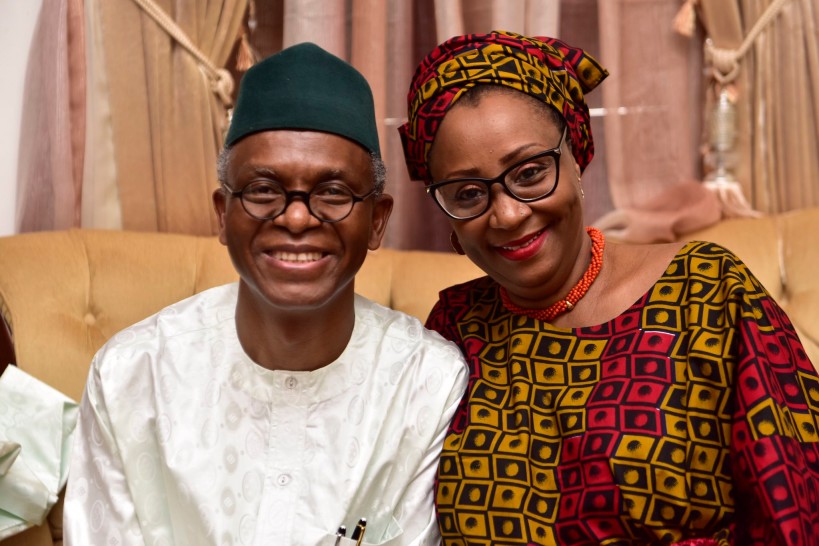 The Kaduna State Governor, Nasir El-Rufai, has reacted to his wife, Hadiza El-Rufai's query over his refusal to purchase the legacy blue check marks after it was yanked off profiles of Twitter accounts reluctant to pay the $8 monthly subscription.
Recall that the legacy checkmarks began disappearing from Twitter accounts whose users are reluctant to pay $8 monthly for the traditional blue badge.
'Legacy' blue ticks were initially given to verified accounts belonging to people of public interest, including celebrities, politicians, and journalists.
This followed the announcement by Twitter chief executive officer Elon Musk that users would now have to pay $8 monthly as a verification subscription fee.
Musk added that the final date for the free badge removal is April 20, 2023, and the price could fluctuate according to country.
Twitter's Blue service operates in a handful of countries. It costs $4.99 a month in the US and in its current guise, the service offers a narrower suite of perks such as being able to undo tweets.
Some prominent persons on Twitter like the present governor of Kaduna were affected.
However, his wife who has subscribed to Twitter verification queried her husband on reasons why he is yet to purchase the blue-check mark.
She wrote, "@elrufai, Oga, you no wan buy the blue tick?"
In response, Nasir Ahmad El-Rufai wrote, "On buying a blue tick @hadizel? I have no intention of making a very rich man @elonmusk even richer. No, thanks. You can keep your blue tick. I no go buy am, ma!"