Deji Adeyanju Reveals What Can Restore Adeleke's Victory As Osun Governor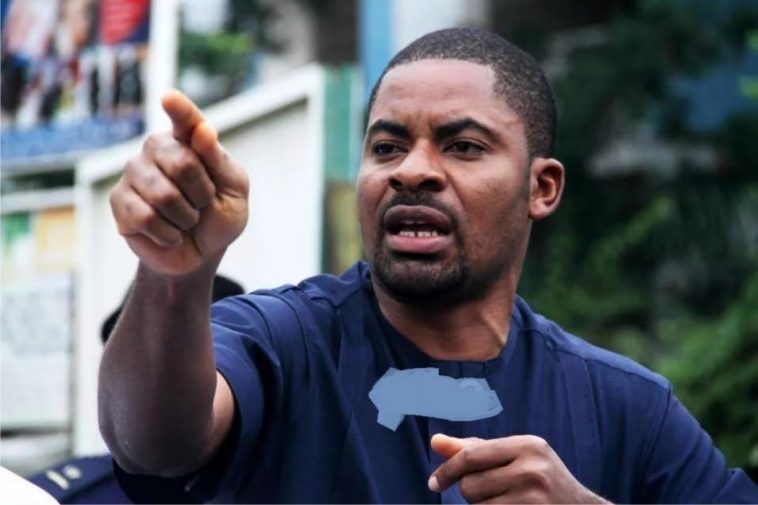 Socio-political activist, Deji Adeyanju, has reacted to the tribunal ruling which sacked the Peoples Democratic Party (PDP) candidate, Ademola Adeleke, as Governor of Osun State.
Naija News reports that Adeyanju in a series of tweets averred that only the victory of the PDP presidential candidate, Atiku Abubakar, in the February election can restore Adeleke as governor.
According to him, Adeleke clearly won the Osun gubernatorial election amidst the vote buying of the ruling All Progressives Congress (APC) and his victory is about to be stolen at gunpoint by the judiciary.
He added that the APC presidential candidate, Bola Tinubu, and chieftains of the party are determined to take Osun State through the tribunal.
Adeyanju wrote: "An election Adeleke won before our very eyes despite all the vote buying unleashed by APC in Osun is about to be stolen at gunpoint by the judiciary. I just wonder for Made in Court Room Democracies.
"Tinubu and his people are so determined to take Osun through the Tribunal. Whether through bending the law or any other means, they will take it. Only God or a PDP victory in February can save Adeleke at this point.
"The Osun Election Tribunal, in annulling Adeleke's victory, says there was overvoting in some PUs. This decision if re-enforced by the apex court will rubbish BVAS and INEC result portals. The overvoting could have occurred from any side but let's see what Appeal Court & SC will say."