Lagos Igbos Endorses Tinubu For 2023 Presidency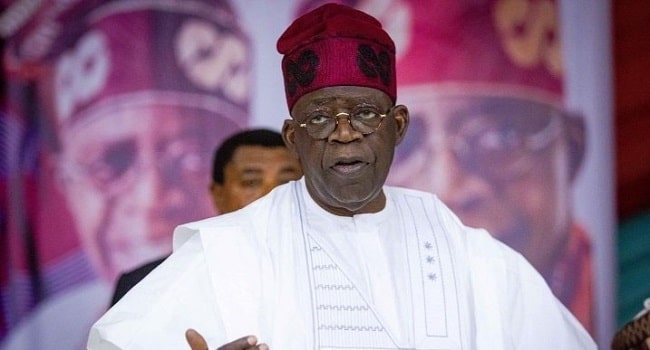 Some Igbo-speaking people in Lagos State have declared support for the candidate of the All Progressives Congress (APC), Bola Ahmed Tinubu, in the forthcoming 2023 general elections.
Naija News reports that the Special Adviser to Lagos State Governor, Babajide Sanwo-Olu, on Drainage and Water Resources, Joe Igbokwe stated this on Thursday during a rally attended by some major Igbo stakeholders and party chieftains.
In his address, Igbokwe maintained that Tinubu is the best man to lead the country.
The APC chieftain said the Igbos will from local government areas to the state and federal level vote for the presidential candidate of the party.
Igbokwe, while attending to journalists during the event, refuted claims that all Igbos are Obidients – what supporters of the Labour Party presidential candidate, Peter Obi, are known as.
"From the local government to state level, APC is our party and we are ready to deliver our candidate," Igbokwe said on the programme aired on Arise News.
He added: "It is not through that all Igbos are obidient, we belong to the APC and not Labour Party."
Reacting, however, to Igbokwe and Ohanaeze's declaration, Arise News correspondent, Oseni Rufai, said he was not surprised by the declaration.
The broadcast journalist, however, urged political parties to respect opponents' choices. He said: "I am not surprised that Joe Igbokwe is supporting Tinubu, they are APC, and besides everybody's choice should be respected.
"Nobody should be forced to vote for a candidate, people must not be intimidated against their choices. People raising flags for their candidates must not be beaten and molested by the opposition."
"2023 electioneering should be a festival of choices," Oseni reiterated.